The Census Bureau announced yesterday that the seasonally adjusted nominal dollar value of retail and food services sales fell by 0.6% between January and February, the worst monthly performance since June's -0.8% value.
Census reports a confidence interval around these monthly estimates of plus or minus 0.5%. Following Calculated Risk, we can smooth out some of the monthly noise by looking at year-on-year growth rates, and translate the nominal values into real magnitudes using the personal consumption expenditure deflator. I've created a longer series than CR by using growth rates for the now-discontinued retail sales series prior to 1993, and used a slightly more favorable calculation for the real February figure by supposing that there is no change between the January and February PCE deflators.
Year-on-year growth rate in nominal and real retail sales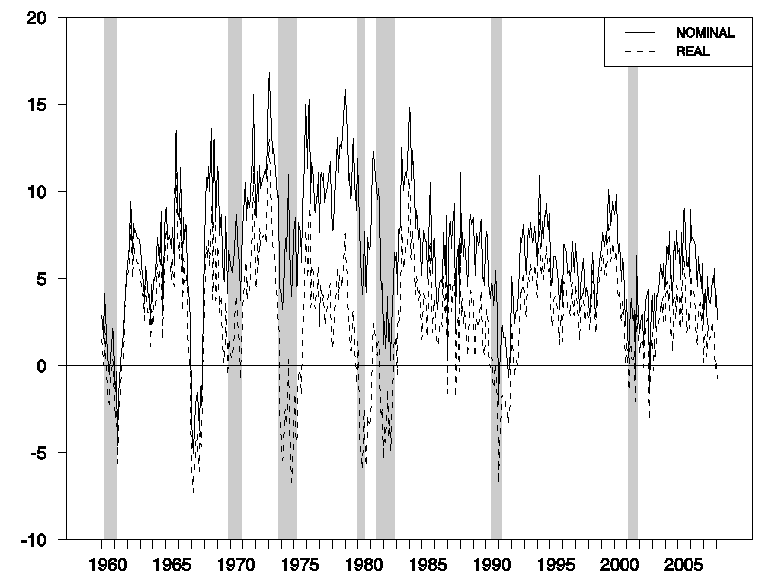 The 0.8% year-to-year real drop calculated in this conservative manner is the worst observation since 2002. Retail sales and employment are now both reflecting the kinds of values we'd expect to see in a recession.
---
Technorati Tags: macroeconomics,
economics,
recession