Plants do it. Why not you?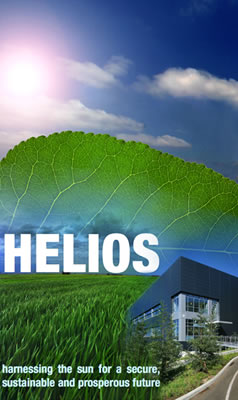 In principle it would be possible to combine carbon dioxide from the air with water to create hydrocarbons that could be used to power motor vehicles. Of course it takes energy to do this, so in effect you're just taking another energy source (such as nuclear) and converting it (with a thermodynamic loss) into something you could use to drive your car. But as long as the primary source is not a fossil fuel, you have a truly carbon-neutral way to drive to work, since you'd take just as much carbon out of the air to make the fuel as you'd put back in when it's combusted. If you want to be really green, the primary source would be solar.
Lawrence Berkeley National Laboratory reports:
Helios SERC [Solar Energy Research Center] scientists are developing solar-driven chemical converters that will create transportation fuels from water and carbon dioxide. Centered at Berkeley Lab, this project also includes experts from UC Berkeley and several other universities. Research focuses on advanced nanomaterials for use in solar light collectors and electrodes, a new generation of catalysts for energy-efficient chemistry, and specialized soft and hard membranes for integrating the light harvesting, charge separating and fuel forming components.
Maybe they're just dreaming. But as Oscar Hammerstein observed,
You gotta have a dream
if you don't have a dream
How you gonna have a dream come true?
---
Technorati Tags: oil,
global warming,
greenhouse gases,
environmental economics,
energy economics,
economics