According to the OECD, America's economy will be shrinking throughout 2009. The rest-of-the-world won't be doing so hot either.
The OECD released its semi-annual Economic Outlook today. Here are the forecasts.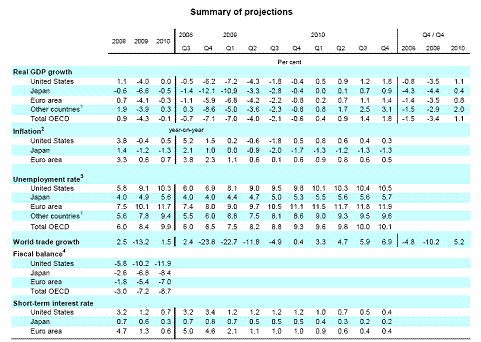 Table
from
OECD
, March 31, 2009.
And here is a graph comparing aggregate OECD and non-OECD growth, quarter by quarter, against estimated growth of potential GDP.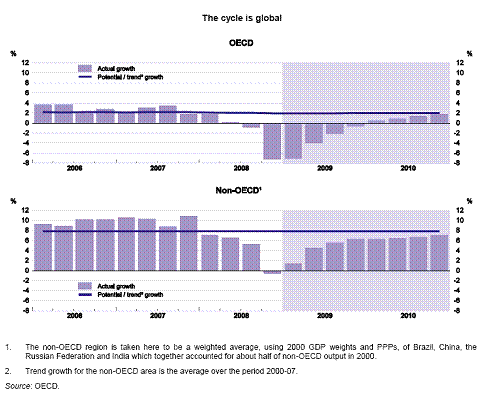 Figure
from
OECD
, March 31, 2009.
The graph of trade volume growth is pretty distressing as well. Lots of interesting data in the release.
Technorati Tags: OECD Economic Outlook, recession,
GDP, unemployment, and trade volume.