Not a record year yet, but still devastating. The upward trend in acres burned is shown below.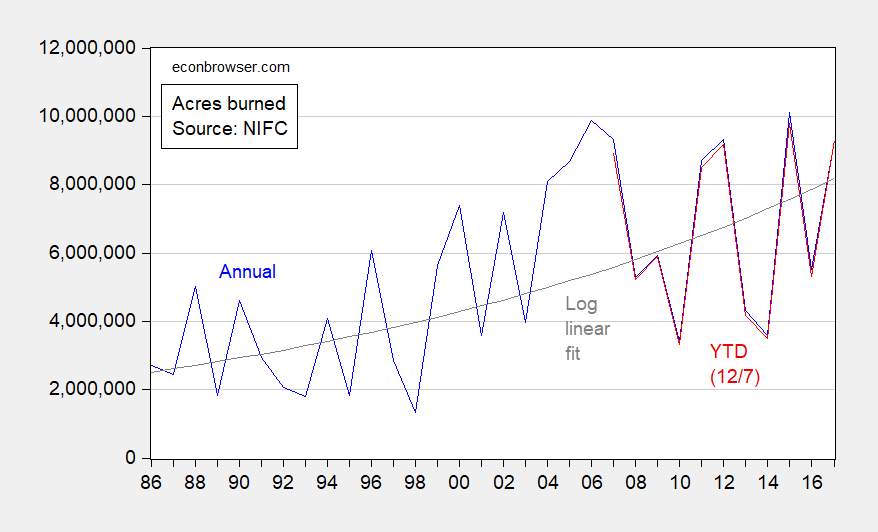 Figure 1: Acres burned (blue) and acres burned year-to-date 7 December (red), and log linear regression fit (gray). Source: NIFC1, NIFC2.
The regression equation is:
log(ACRES) = 11.469 + 0.038×TIME
bold denotes significance at 1% msl using HAC robust standard errors. Adj.-R2 = 0.35. DW = 2.18.
I set the 2017 acres burned equal to 2017 YTD burned (so biasing 2017 figure downward).
Note: log(ACRES) rejects unit root ADF test (with constant; with constant and trend) at 1% msl, using SBC to determine lag length. KPSS trend stationary test fails to reject at 10% msl.
Fire suppression costs typically rise with acres burned. See this post.