November soybean futures keep on going down. And the US-Brazil spread has proven durable.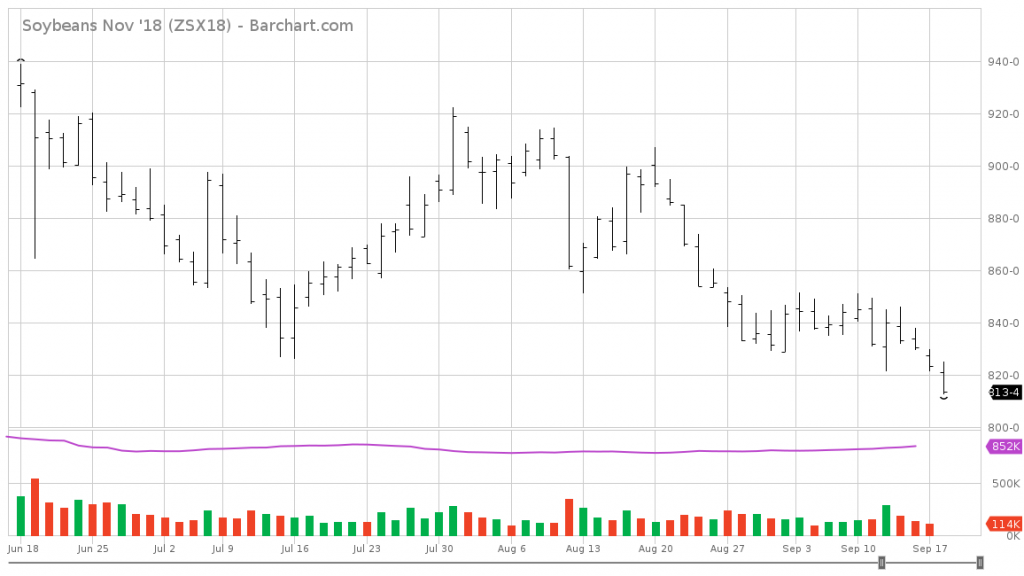 Source: barchart.com.
For those who argued Chinese tariffs would be immaterial to prices because of arbitrage/relabeling (see this post, and associated comments), the following graph is, I think, dispositive, as the gap in US and Brazilian soybean prices has proven very durable (more so than I had expected). One could argue weather/harvesting yield news could (should) affect the level of soybean prices, but should not affect the tariff-induced spread. Lo and behold: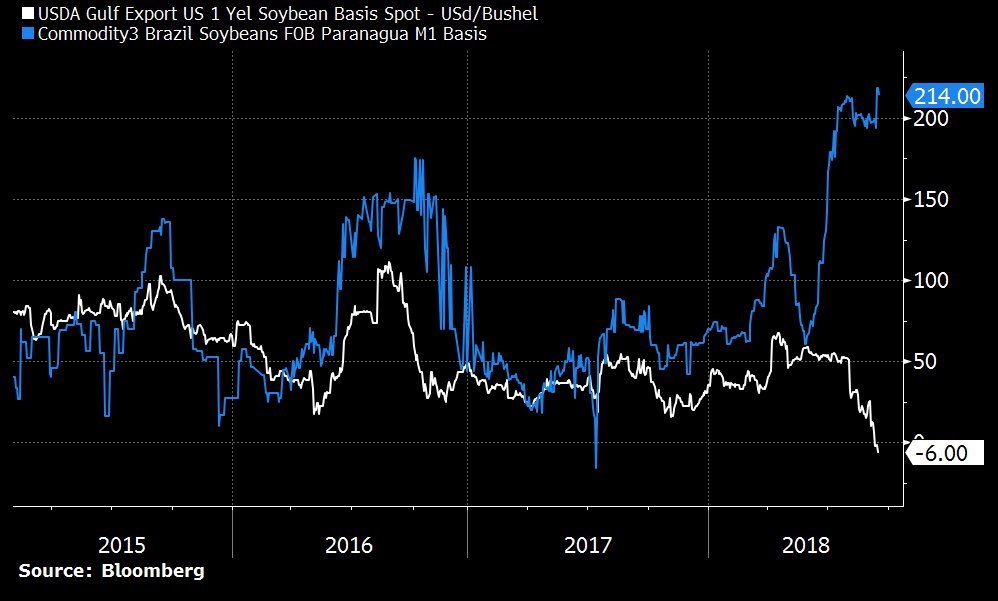 Source: Javier Blas.
I ask: Are US soybean farmers tired of "winning" yet.