Has manufacturing value added increased above what was expected, in response to the (costly) Manufacturing and Agriculture Credit? Comparing against Minnesota (which did not implement such a measure) suggests no.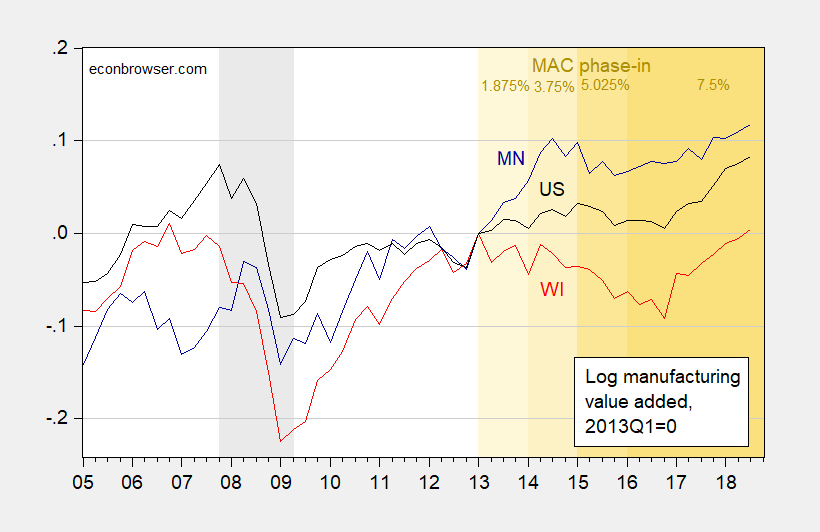 Figure 1: Log manufacturing value added in Minnesota (dark blue), Wisconsin (dark red), and US (black). NBER defined recession dates shaded gray. MAC phase in shaded orange. Source: BEA, NBER.
This picture is merely suggestive. In order to answer the question posed in the title, one needs to generate a counterfactual. I use the first differences relationship between real manufacturing value added, Wisconsin GDP, US GDP, and (lagged) real exchange rate for Wisconsin.

Δmfgt = -0.006 + 1.35ΔyWIt + 1.71ΔyUSt – 0.117Δrt-1 + ut
Adj. R2 = 0.79, N = 31, DW = 2.29. bold denotes significant at 5% MSL, using HAC robust standard errors. Coefficient on Δr significant at 12% MSL.

Using this equation to dynamically forecast out of sample yields the following counterfactual.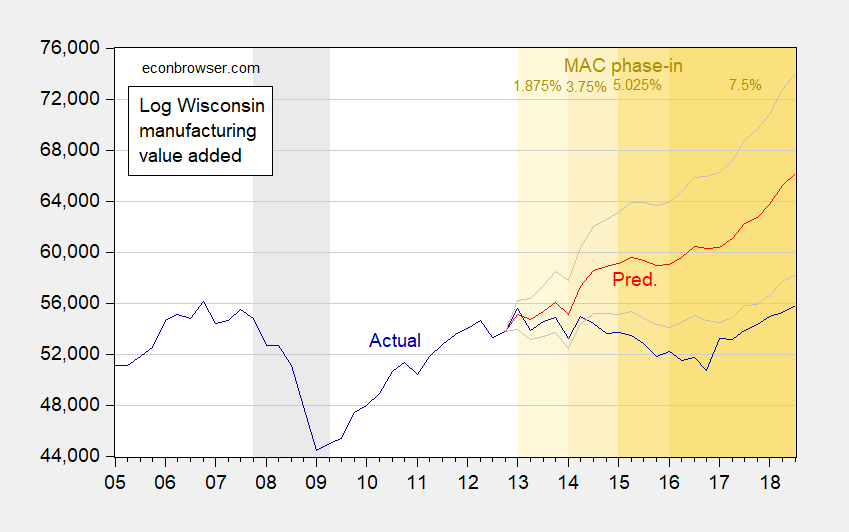 Figure 2: Wisconsin real manufacturing value added (mn. Ch. 2012$, SAAR) (blue), dynamic forecast (red), 90% prediction interval (gray). Source: BEA, NBER, author's calculations.
Wisconsin manufacturing value added actually underperforms what one should expected on the basis of US, WI GDP and Wisconsin-specific real exchange rate. (See an assessment of manufacturing employment here)