You have to wonder about the timing, if nothing else. Last week, Cato Institute researchers warned of a looming budget disaster if strong measures such as cutting the budget for the National Aeronautics and Space Administration in half were not taken. On Monday, NASA chief Michael Griffin unveiled a new $104 billion plan for sustained human exploration of the moon by 2018 as a preparatory step for getting people on Mars. Here's my suggestion for how to explore space without breaking the budget.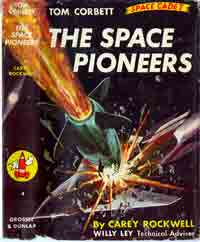 When I was a boy, a little past the middle of the previous century, I dearly loved a series of books about Tom Corbett, Space Cadet. Thinking (naively) that this might be something that could get my son more interested in reading as well, a few years ago I tracked down a vendor for this obscure series. I discovered when I bought one of these why copies of these fine works are so hard to find these days. The vision of space travel was heroic, but completely wrong. Why isn't Tom using a computer for all these routine operations, a modern reader has to wonder (and frankly, a grown-up reader in 1962 would have had many related concerns about the literary quality). The science fiction of that time was absorbed with the advances that would be needed to make the rocket engines work, and all the amazing things that a future of space travel could bring. But the real technological miracle that occurred since the science fiction boom of the 1950′s proved to be not machines that could move, but rather machines that could think.
I'm wondering if our space program isn't stuck in that same time warp. I am a strong advocate of basic scientific research. Understanding the details of our solar system could potentially have all sorts of benefits, benefits we can see in such things as better weather predictions and communications, and benefits we still can't see much more clearly than the dreamers of forty years ago. But to get that knowledge, is it really necessary to send flesh and blood homo sapiens to do the job, when, frankly, our machines are so much lighter, tougher, and smarter than we are?
I suppose another moment of personal revelation for me was when the IBM computer Deep Blue beat Garry Kasparov, perhaps the greatest chess genius our species has spawned. Mahalanobis has a fun story about Eduard Nemeth, who has figured out how to use the machines' soullessness against them and still beat the computers at chess. But I know that as gigaflops keep rising, Nemeth's days as champ are numbered as well.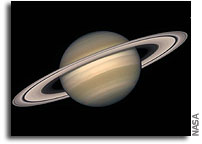 Why not admit that the real genius of our species is that we can build something that functions better than we do at a few degrees Kelvin and in a vacuum, and that can serve as our arms, eyes, as well as senses that we ourselves lack, all projected across distances of hundreds of millions of miles?
So here's my suggestion– eliminate manned space travel entirely from NASA's budget, and redirect 25% of that saving to unmanned space exploration. The other 75% can make a very small dent in that looming budget crisis.