Quick links to a few items I found interesting.
Pierre-Olivier Gourinchas and Maurice Obstfeld discuss their recent research on using leverage rates to predict financial crises.
Here are the percentages of 58 economics bloggers surveyed by the Kauffman Foundation who were in favor or opposed to a half-dozen specific policy proposals.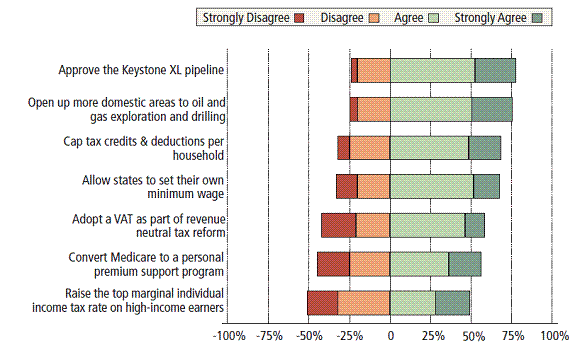 Veronique de Rugy
(hat tip:
Political Calculations
) finds that only half the people who file tax returns with over a million dollars in income still have over a million dollars in income the next year, and only 20% stay in the millionaire category for longer than 4 years.