The Bureau of Economic Analysis announced yesterday that U.S. real GDP grew at a 1.5% annual rate in the third quarter. Although the headline number sounds disappointing, the underlying fundamentals look solid.

It was encouraging that housing, nonresidential investment, and the government sector all made positive contributions. The one negative was a drawdown in inventories (goods sold but not produced during the quarter). Leaving inventories out, real final sales grew at a healthy 3% annual rate.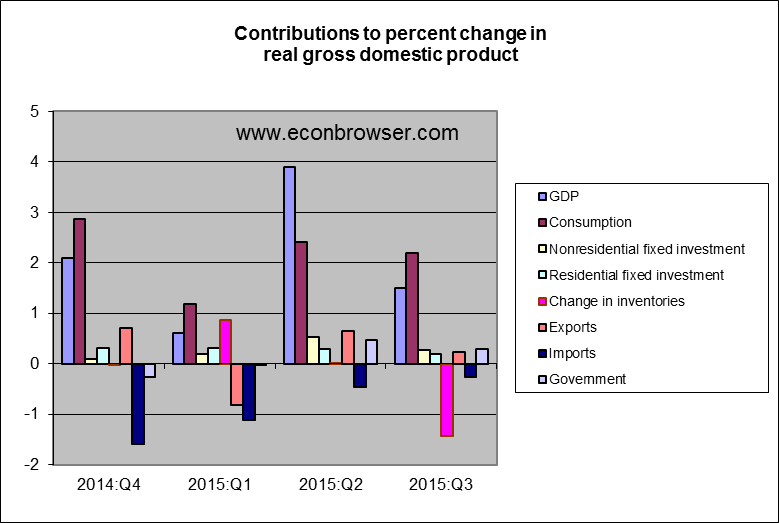 With the BEA now estimating that real GDP grew in the second quarter at a 3.9% annual rate, the latest reading for the Econbrowser Recession Indicator Index eased down to 5.6%, unambiguously signaling an ongoing economic expansion. The index uses yesterday's data release to form a picture of where the economy stood as of the end of 2015:Q2.