Four years ago, I made the case why Janet Yellen would make an excellent chair of the Federal Reserve. As testimony to the power of our mighty blog, President Obama followed our advice and nominated her for a four-year term. So I thought I'd call attention now to a few of the reasons why President Trump should ask Yellen to serve a second term.

Janet Yellen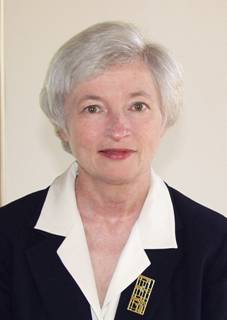 The economy and financial markets have performed very well while Yellen has been at the helm. To be sure, the Federal Reserve is just one factor in that, but a factor nonetheless. Unemployment has reached a 16-year low and stock prices made all-time highs. Monetary policy and financial markets are returning to normal and banks' balance sheets are healthy. Markets have confidence in U.S. monetary policy, and so do I.
I'll acknowledge that I might have done some things differently. I've favored a slower trajectory for hiking interest rates this year and next than the Fed has been following. But I have enough confidence in Yellen's judgment to be convinced that if I'm right in that assessment, the Fed will slow the pace of hikes. And if instead the Fed keeps charging up, it's probably because I was wrong and Yellen was right.
One reason I say that is because I am extremely impressed by the collective expertise of the staff of economists working for both the Federal Reserve Board in Washington DC as well as the many regional banks. The staff is very well informed, and the Federal Reserve is unique among all the institutions with which I am familiar in enabling the many individuals to work as a team to analyze everything that is going on. The Fed is not a top-down institution, where the boss gives the orders and everyone reluctantly follows. Instead, it's a place where the key insights and information of different individuals can make their way up to the top. This is thanks in part to the style of leadership cultivated by Chair Bernanke and strengthened further by Chair Yellen. Both are solid, independent thinkers, capable of decisive action, but also very good listeners. These are the core attributes we need in a Federal Reserve chair.
If President Trump were to renominate as Fed Chair an individual initially nominated by his predecessor, he would not be alone. Ronald Reagan asked Carter's nominee Paul Volcker to serve a second term. When Volcker's second term was up, Reagan chose Alan Greenspan, who ended up being renominated by Bill Clinton and both Presidents Bush. And President Obama asked George W. Bush's nominee Ben Bernanke to serve a second term.
There's a reason for that. Every president knows that monetary policy is very important but that it involves a lot of details the president himself really doesn't understand. The wrong nominee could jolt the markets, and no president, whatever their ideology, wants to see that.
Renominating Yellen would be a vote for stability and a vote for competence. The present administration would unquestionably benefit from making that kind of move.