Even if the new Medicare prescription drug plan's implementation improves, that's just the beginning of our problems.


Much has been made of the snafus accompanying the start-up of the Medicare Part D prescription drug plan (see here and here for instance). But in my mind an even more important problem is the fiscal burden associated with this program. As this graph, drawn from David Walker's (Comptroller General, GAO) presentation at the White House Conference on Aging (December 12, 2005) points out, the passage and signing of this bill increased the implicit exposure of the Federal government by $8.1 trillion, in present value terms (exceeding the liability associated with future Social Security benefits of $5.2 trillion).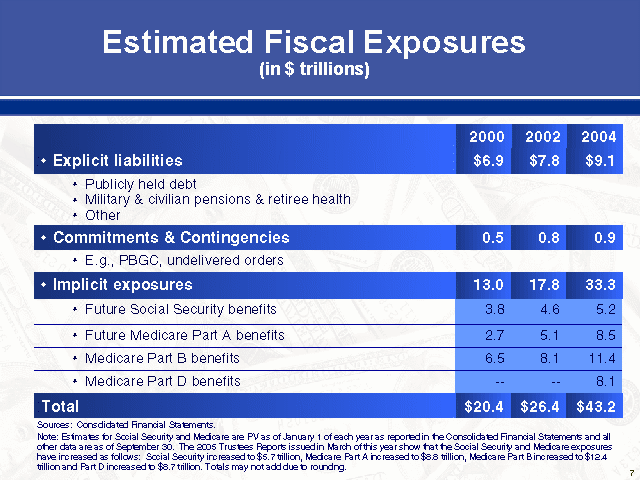 Source: General Accountability Office.
---

For perspective, 2005 U.S. GDP is around $12.5 trillion. These figures should be kept in mind when the discussion turns to claims of Administration and Congressional fiscal restraint.