The pundits continue to be frustrated in their efforts to pigeonhole the Federal Reserve Chair.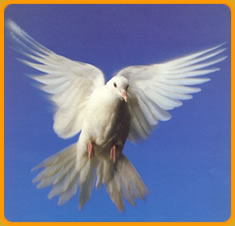 There is an interesting tabular summary from Liz Rappaport and Barry Ritholtz, which claims to chronicle a series of shifts in Bernanke's expressed positions. For example, when Bernanke stated on

April 27 that
At some point in the future the Committee may decide to take no action at one or more meetings in the interest of allowing more time to receive information relevant to the outlook. Significant uncertainty attends the outlook for housing, and the risk exists that a slowdown more pronounced than we currently expect could prove a drag on growth this year and next.
the pundits labeled Bernanke as a "dove". But on June 5, when Bernanke declared
core inflation…has reached a level that, if sustained, would be at or above the upper end of the range that many economists, including myself, would consider consistent with price stability and the promotion of maximum long-run growth. Some survey-based measures of longer-term inflation expectations have edged up, on net, in recent months, as has the compensation for inflation and inflation risk implied by yields on nominal and inflation-indexed government debt.
the bird-watchers decided, no, he's really a "hawk." And so the record of claimed "flip-flops" goes, back and forth.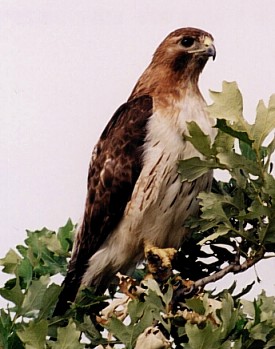 Now, let me ask you. Suppose you were out on a walk, and asked your presumably learned companion, "what kind of bird is that?" Your bird-watching expert gazes through his binoculars, and says confidently, "that's a dove." Then he takes another look, and declares, "no, now it looks like a hawk." And then, "I was right the first time– it's a dove," and next, "no, I mean hawk, I'm really sure this time." What would you conclude?
One possibility is that this is really an amazing bird with incredible powers of self-transformation. Another possibility is that your companion is not the expert at bird-identification that you may have thought he was.
Mark Thoma says that when I blame the markets for misunderstanding Bernanke's message, I'm like a typical professor who blames the class for not understanding my wonderful lecture. There may be some truth to that charge. But I'm trying to call the class's attention to the fact that pretending you can summarize Bernanke's worldview with a single word, and the word is only allowed to be either "hawk" or "dove", is fundamentally misguided. As Brad DeLong puts it,"markets, and the financial press, seem puzzled by the fact that Ben Bernanke can think about more than one thing at a time."
So let me once again try to set the record straight. What does Bernanke really believe? Well, for starters, that
the evidence of recent decades, both from the United States and other countries, supports the conclusion that an environment of price stability promotes maximum sustainable growth in employment and output and a more stable real economy.
That's what he believes, that's what he's going to do, and you can take that to the bank. If that makes him a "hawk" in your book, so be it. But he also has no desire to plunge the U.S. unnecessarily into a recession. So then he's really a "dove"? Then the limitation is in the vocabulary with which you're determined to describe him, not in the quality or consistency of his ideas.
Some people find that level of complexity unsettling. But personally, I prefer to have the U.S. Federal Reserve run by a human rather than a bird.
---
Technorati Tags: Federal Reserve,
Bernanke,
macroeconomics