By way of Paul Krugman, here is the estimated impact on employment provided by C. Romer and J. Bernstein.
The estimated impact on unemployment is shown below, in a figure from the document.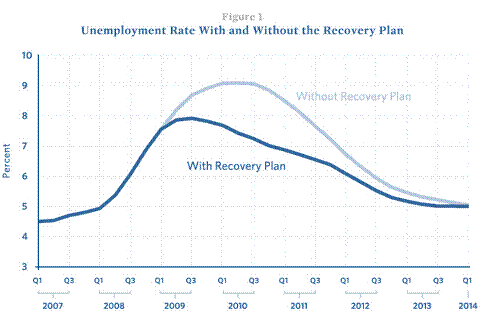 Update 10:10am Pacific Sunday, 1/11/09 For purposes of comparison, here is CBO's projection of unemployment (standard measure), by calender year.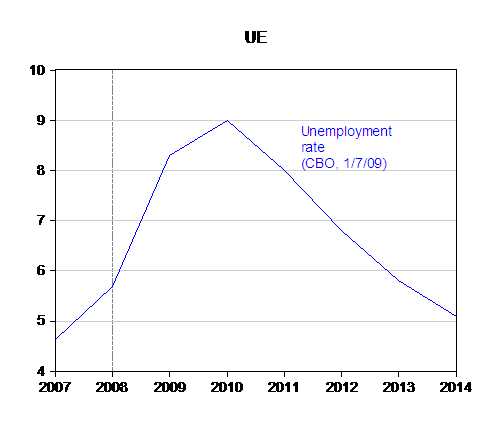 Figure 2:
Unemployment rate (%), by calender year. Source: Up to 2007, from FRED II, converted from monthly to annual by averaging. From 2008 onward, from
CBO, Economic and Budget Update
January 2009.