A few weeks ago [0], I wished for a comparative survey of the properties of many macro models, along the lines of the Brookings comparison project of the early 1980's. I got part of my wish (at least in part), in the form of a (very cool!) comparison of key policy agency dynamic stochastic general equilibrium (DSGE) models, in Effects of Fiscal Stimulus in Structural Models (h/t Mark Thoma).
From the abstract:
The paper assesses, using seven structural models used heavily by policymaking institutions, the effectiveness of temporary fiscal stimulus. Models can, more easily than empirical studies, account for differences between fiscal instruments, for differences between structural characteristics of the economy, and for monetary-fiscal policy interactions. Findings are: (i) There is substantial agreement across models on the sizes of fiscal multipliers. (ii) The sizes of spending and targeted transfers multipliers are large. (iii) Fiscal policy is most effective if it has some persistence and if monetary policy accommodates it. (iv) The perception of permanent fiscal stimulus leads to significantly lower initial multipliers.
This is an extremely useful paper, providing a comprehensive and thorough comparison of the cutting edge models in use. Here is one of the 92 figures, illustrating the deviation from baseline due to a one percentage point of GDP increase in government consumption.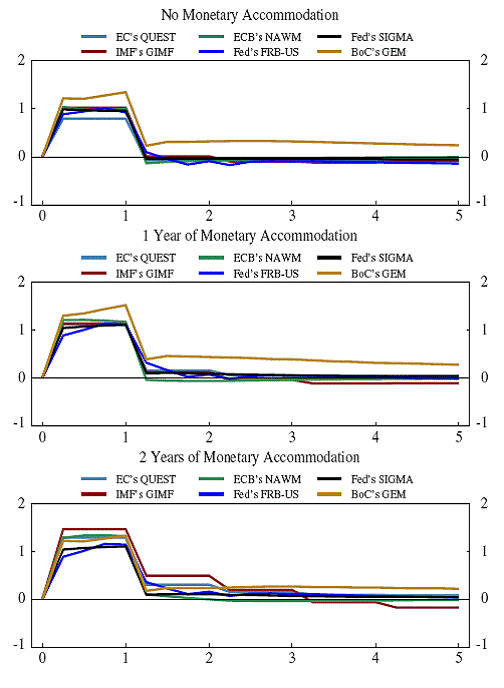 Figure 4: Impact on real GDP from one percentage point increase in government consumption, in percentage points. Source: from Effects of Fiscal Stimulus in Structural Models.
Here is a summary of the key attributes of the DSGE models in use.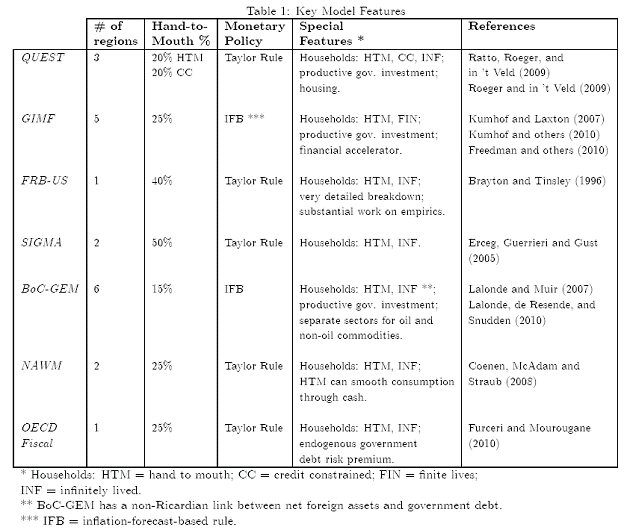 Table 1: from Effects of Fiscal Stimulus in Structural Models.
Even those who might be skeptical of the usefulness of such model should review the paper, if only to know what they are skeptical of (if I may be so bold, my impression is that many of the people who are skeptical of these models are not really aware of what is in them). A greater understanding might not persuade one of their usefulness, but I think it is important to know what the characteristics, strengths and weaknesses of the models are if one is to engage in the debate in a constructive fashion.
A nice primer on DSGE's is just out from the NY Fed (h/t Torsten Slok). Here's the link to Argia M. Sbordone, Andrea Tambalotti, Krishna Rao, and Kieran Walsh, "Policy Analysis Using DSGE Models: An Introduction". I think it's a good adjunct to Camilo Tovar's review on using DSGE's in policy settings, here.