From the abstract to "On the ease of overstating the fiscal stimulus in the US, 2008-9″, by (my sometime coauthor) Joshua Aizenman and Gurnain Kaur Pasricha:
This note shows that the aggregate fiscal expenditure stimulus in the United States, properly adjusted for the declining fiscal expenditure of the fifty states, was close to zero in 2009. While the Federal government stimulus prevented a net decline in aggregate fiscal expenditure, it did not stimulate the aggregate expenditure above its predicted mean. …
From the paper (h/t Brad DeLong):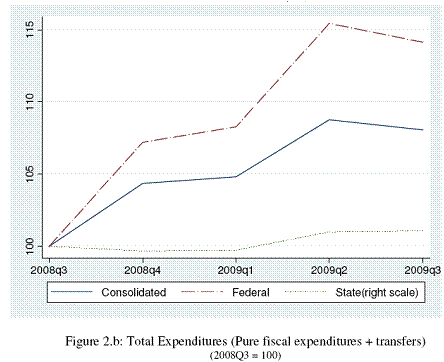 For some of my previous Econbrowser commentary on this issue, see: [1] [2] [3].