The Financial Report of the United States Government, 2009 was released last week. Perusing the tables, one encounters the gigantic new, unfunded entitlement enacted in 2003, namely Medicare Part D.
From page 50 of the report: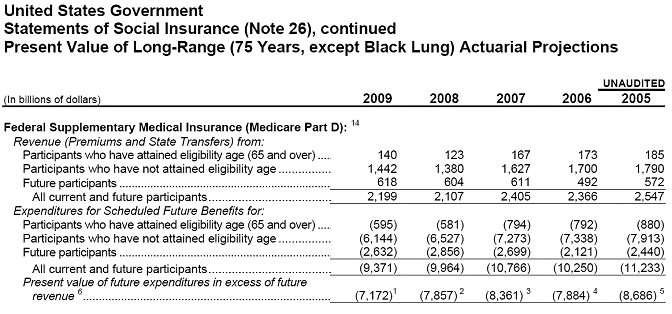 Note the last line, "Present value of future expenditures in excess of future revenue" (over a 75 year period). The figure is $7.2 trillion.
The report also has some interesting information about contingent liabilities [1] [2]. See Notes 18 and 19 (pages 99-101).