The Chinn-Ito de jure capital account index (previously discussed here and here) is now available, up to 2008. The data and accompanying documentation is all available here.
Some interesting aspects of the indices' evolution are illustrated by the following two graphs.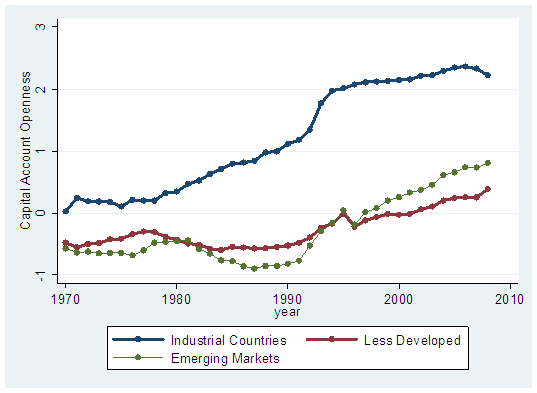 Figure 1: Average Chinn-Ito index for industrial countries, emerging market countries, and LDCs (IMF classification for income groups).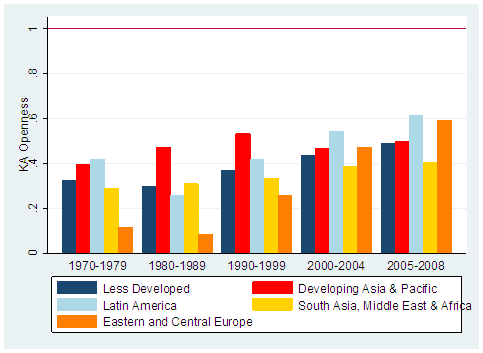 Figure 2: Average Chinn-Ito index over time periods, for regional groupings, rescaled 0-1 (IMF classification for regions).
Capital account openness has continued to rise over time, although with some retrenchment in the industrial countries in the past couple years.
It's important to recall that this index is a de jure, not de facto measure. Furthermore, it does not distinguish between inward and outward capital account restrictions. On the other hand, the index is useful because it covers the period 1970-2008, for 182 countries, and is updated over time.