Technically speaking. Update, 4/6: Or maybe it is.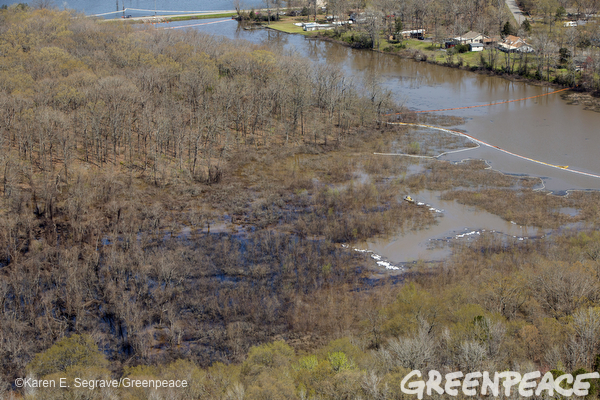 Source: Huffington Post

From RT:
Legally speaking, diluted bitumen like the heavy crude that's overrun Mayflower, Arkansas, is not classified as 'oil'. And it's that very distinction that exempts Exxon from contributing to the government's oil spillage cleanup fund.
There aren't many more pictures, since access to the airspace over the spill of non-oil has been restricted. [1]
Update, 4/6: Reader James points me to an ExxonMobil press release. If correct, then it is an oil spill (more EPA photos recently released here).
The ExxonMobil statement indicates that the oil is taxable, but not that it has been taxed — an interesting disjuncture for an otherwise carefully worded statement. Another question is why ExxonMobil is paying for all costs, if indeed the oil spill is covered under the Oil Spill Liability Trust Fund (OSLTF) (oddly identified as the Oil Liability Trust Fund in the press release).