There's been a lot of discussion of upward movements in long term interest rates. I thought it useful to consider the revisions in expectations, over time, and in context.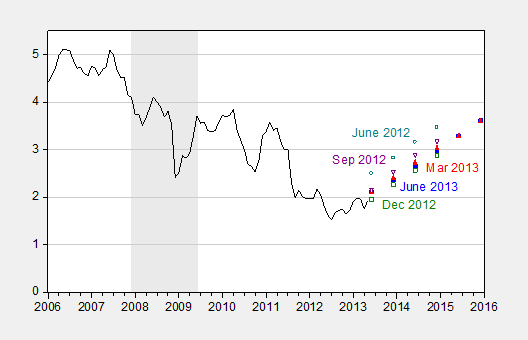 Figure 1: Ten year constant maturity Treasury yields (black), and expected ten year yields by vintage. Source: WSJ, June 2013 survey, St. Louis Fed FRED, NBER.

Two observations:


The path of interest rates, while higher than that implied by the December 2012 survey, is lower than the September 2012 path.

Expected yields as of end 2015 are about the same as than those recorded at the end of the recession.