Today we are fortunate to have a guest contribution written by Timothy Bian (University of International Business and Economics, China) and Pedro Gete (Georgetown University).

---
Housing prices in China have increased rapidly. The picture below compares their dynamics with those of the U.S. and other economies.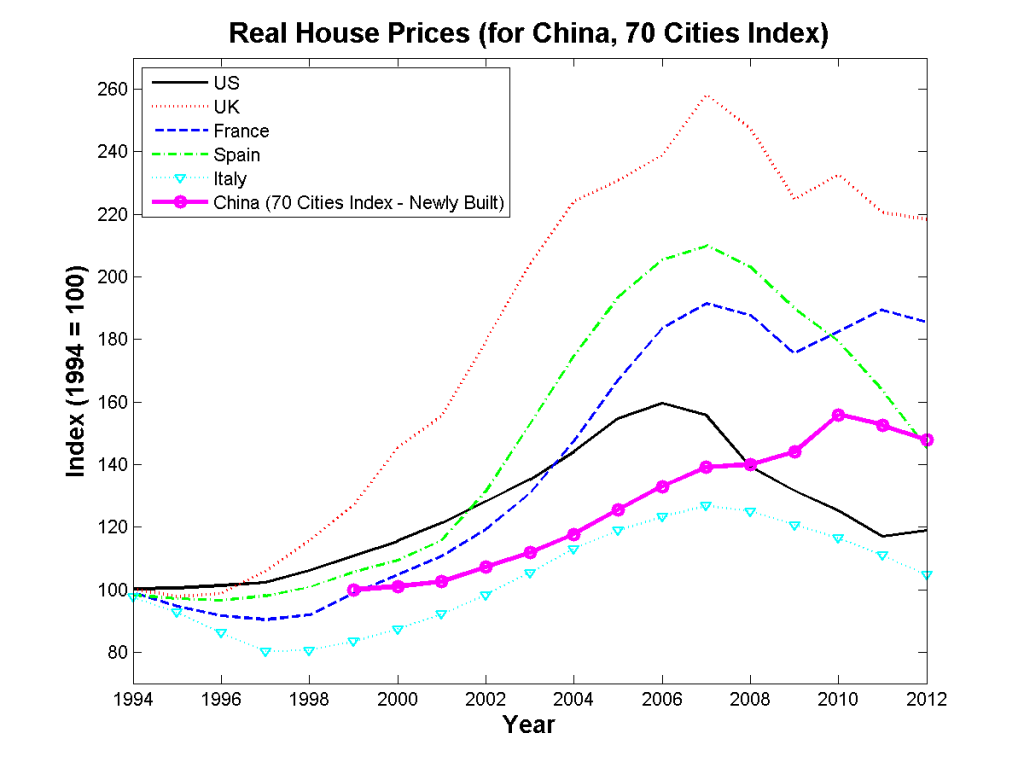 There is significant heterogeneity among the different indices of Chinese housing prices: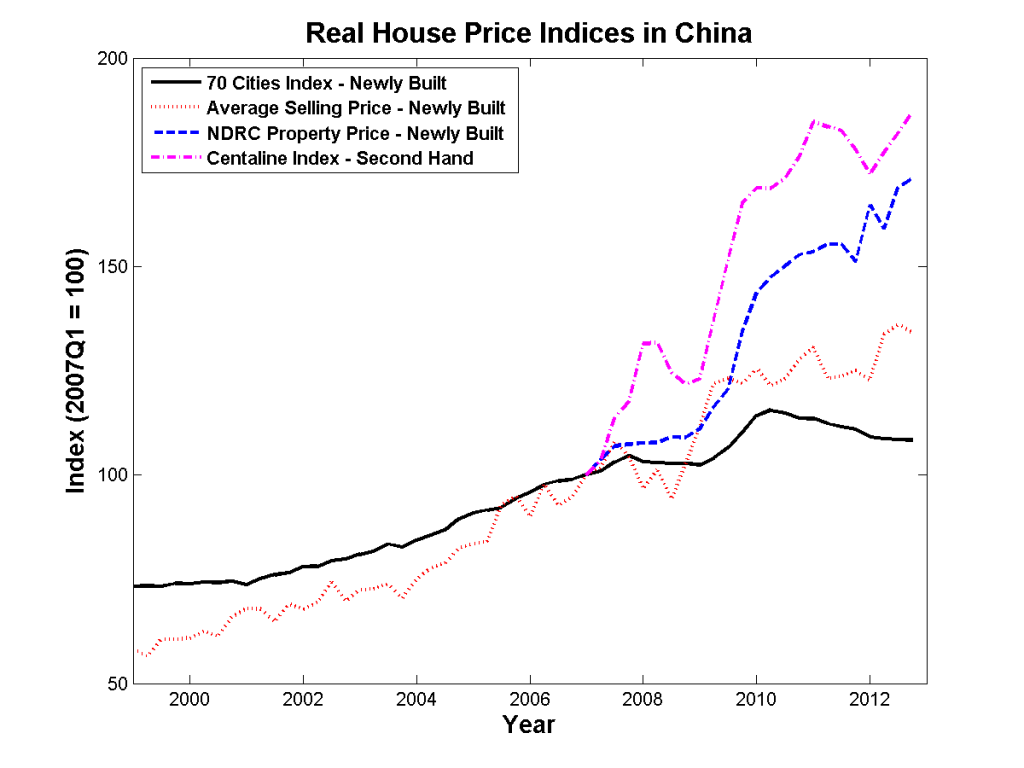 In this paper we analyze five potential drivers of Chinese housing prices:
1. Urbanization and Population Flows.
2. Relaxation of Credit Standards. For example, the shadow banking system. Or financial innovations, such as wealth management products, to circumvent banks' lending quota.
3. Productivity and Income Growth.
4. Higher Demand for Savings. Real estate is among the few assets available to Chinese households given the capital controls that limit the ability to invest overseas and the non-competitive caps on banks' deposit rates.
5. Preferences towards Housing. Housing bubbles, or a change in the status value of housing in marriage markets, are two factors that potentially could drive housing demand.
We use SVARs identified with sign restrictions consistent with a standard DSGE model of housing markets. We analyze different indices of housing prices.
Our main results are: 1) The five potential drivers play a non-trivial role in explaining housing prices in China. 2) Productivity growth has been the main driver since 1998. 3) However, when we restrict our data set to the 2007Q1 to 2012Q4 period, then housing preferences, which capture either a bubble or the status value of housing, are the dominant drivers. This result is robust across all price indices. It supports the recommendation from the IMF that China must act to prevent the risks associated with speculative demand in its real estate markets.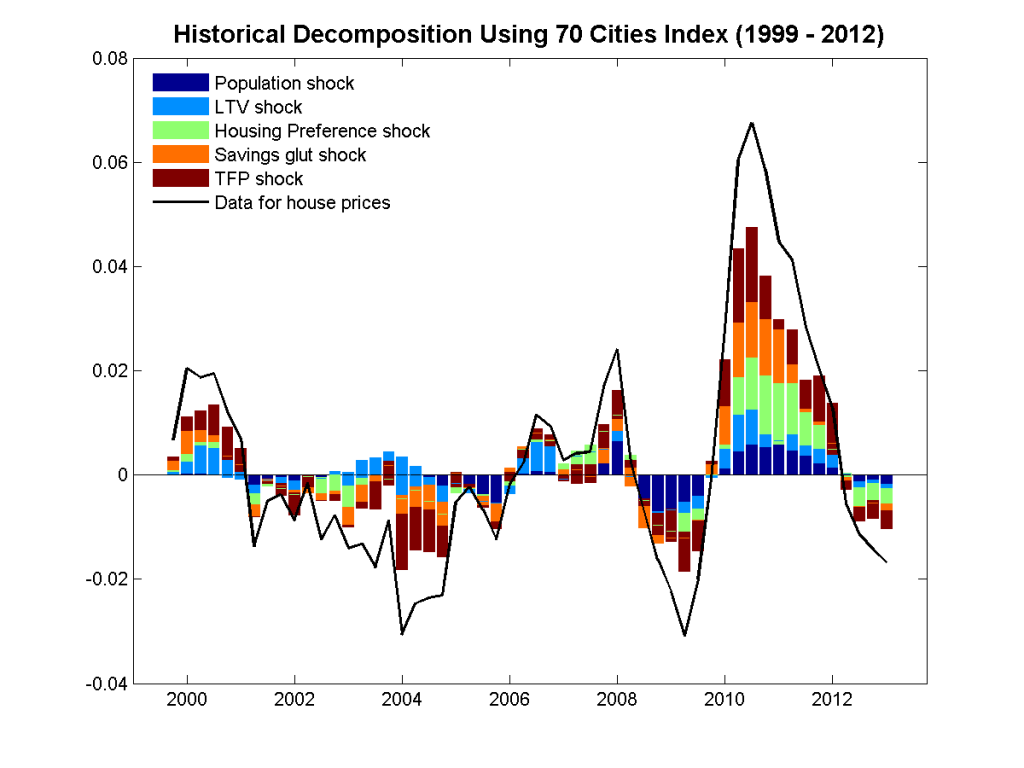 ---
This post written by Timothy Bian and Pedro Gete.