From the IMF:
Global growth will receive a boost from lower oil prices, which reflect to an important extent higher supply. But this boost is projected to be more than offset by negative factors, including investment weakness as adjustment to diminished expectations about medium-term growth continues in many advanced and emerging market economies.
Here is an excerpt from the update table.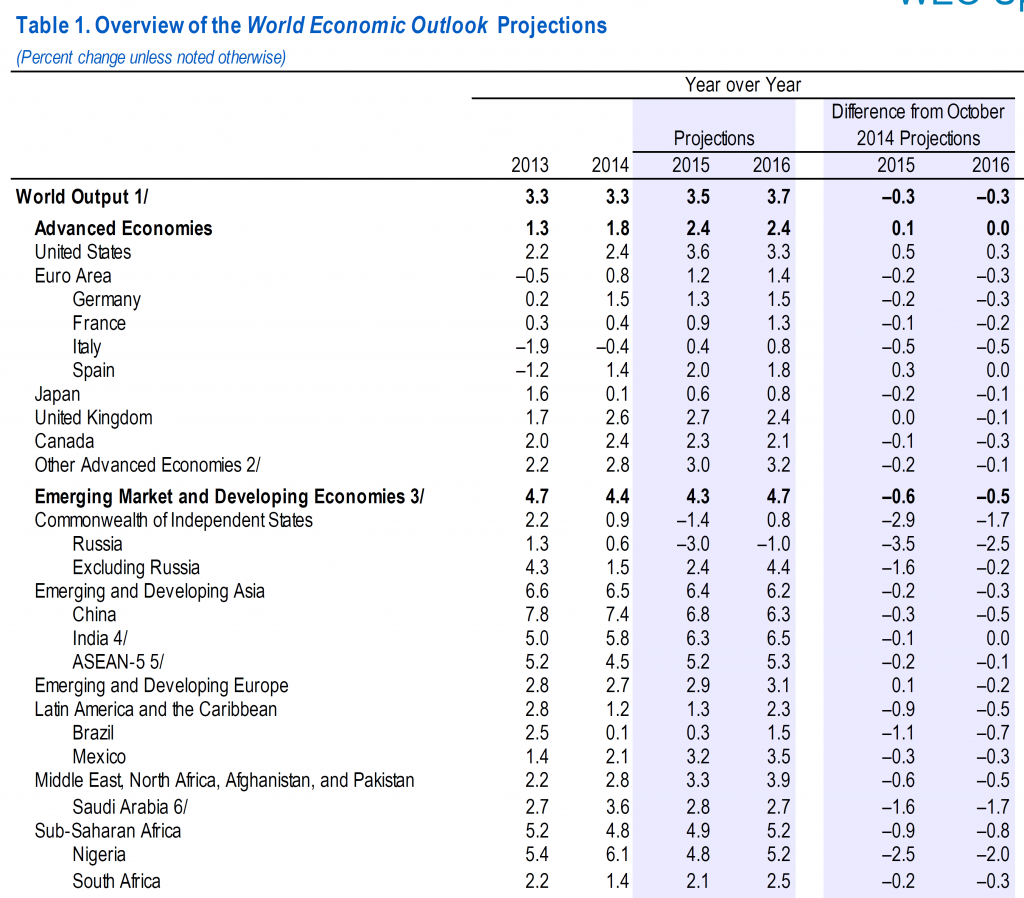 What I find remarkable is the marked deterioration in the prospects for Russia. Year-on-year growth in 2015 and 2016 has been marked down by 3.5 and 2.5 percentage points, respectively, just in the three months since October's WEO, to -3.0 and -1.0. Growth from 2014Q4 to 2015Q4 is forecasted to be -5.4%. (See this post for discussion of y-o-y vs. 4q/4q growth rates.)
One might speculate that now would be the time to exert maximal leverage via further economic sanctions, should Russia continue to pursue its incursion in eastern Ukraine.
Now some folks (like reader Tom commenting on a similar World Bank forecast) pooh-poohed the magnitude of the implied recession. It's useful to remind people that the year-on-year drop in the US in 2009 was 2.8%… I think most sensible people think that was a pretty deep recession.