Ron Alquist brings my attention to this ongoing story: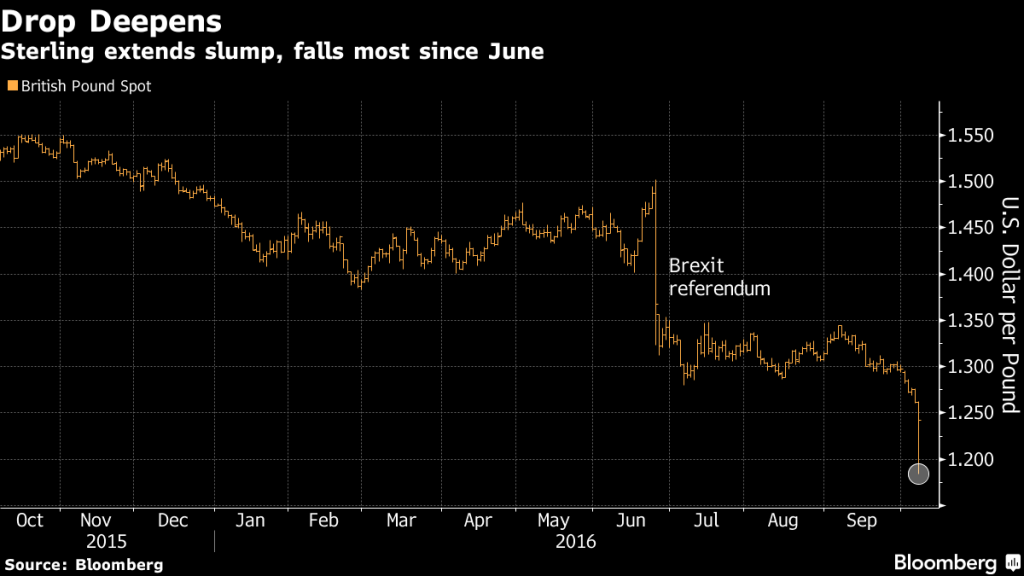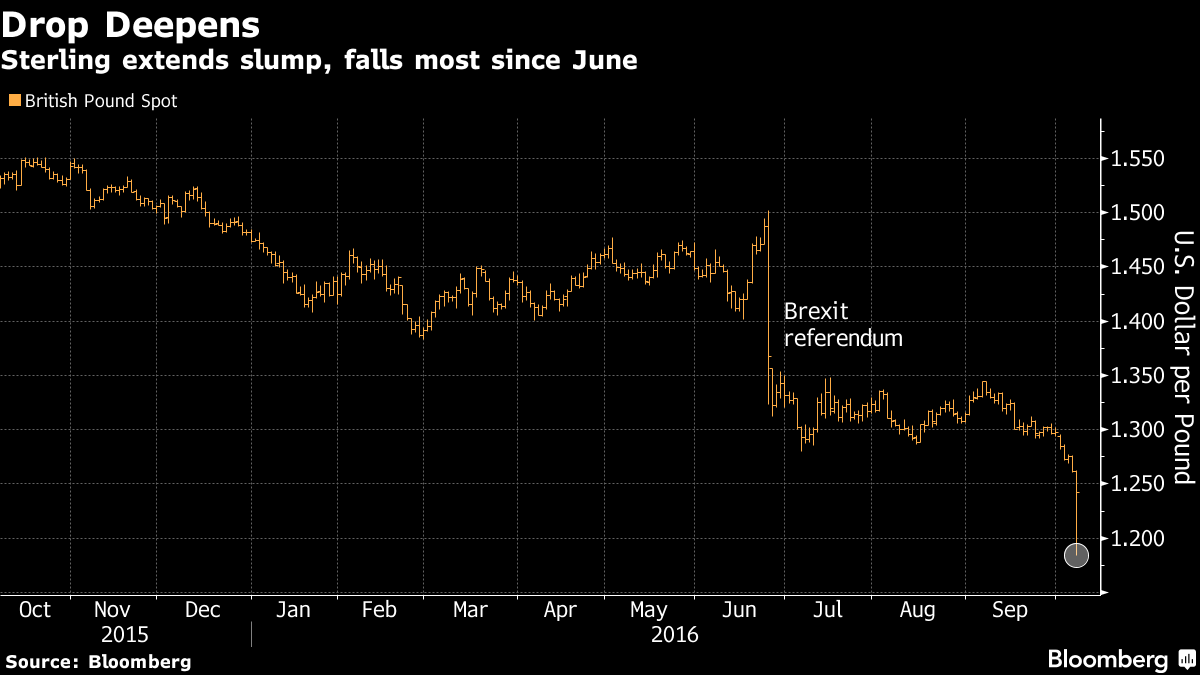 Source: Bloomberg 10/6/2016.
From Flash Crash of the Pound Baffles Traders With Algorithms Being Blamed:
The pound plunged as much as 6.1 percent against the dollar, the biggest decline since the day the U.K.'s Brexit referendum result was announced, in a move that traders struggled to immediately explain.
Sterling sank as low as $1.1841, according to data compiled by Bloomberg, the lowest since March 1985. The pound quickly pared the drop, trading 1.1 percent weaker at $1.2472 at 9:26 a.m. in Tokyo. Traders questioned whether computer-driven orders had triggered the plunge, exacerbated by a lack of liquidity in early Asian hours, while some saw the possibility of human error, or a so-called "fat finger." Others pointed to a Financial Times article citing French President Francois Hollande as saying the U.K. must suffer the consequences of leaving the European Union.
While this account focuses on the high frequency aspect of the drop, and there's likely to be some short term recovery, it's still remarkable to me how much Brexit has induced a terms of trade shock to the UK: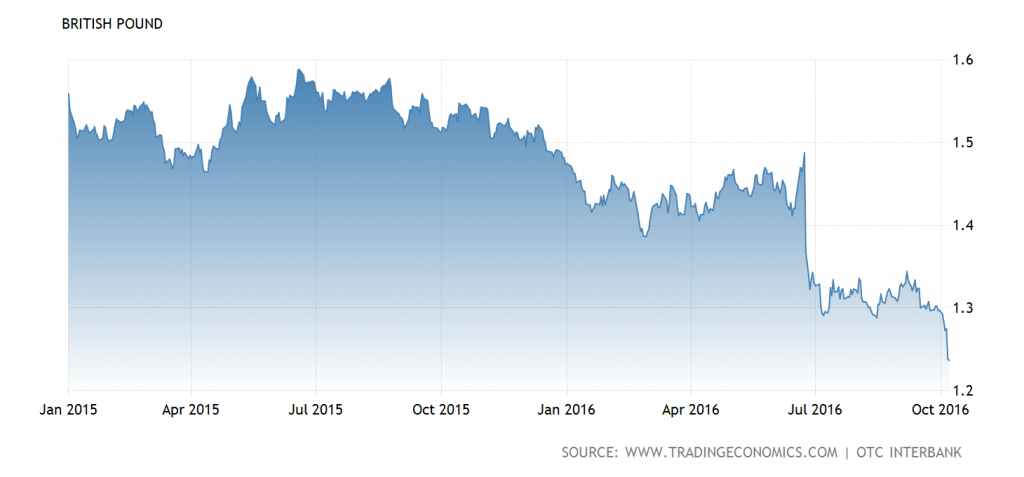 Source: TradingEconomics, accessed 10/6/2016.
As long as there is uncertainty regarding the course of negotiations, and the eventual nature of the UK's relationship with the EU, expect (perhaps occasionally algorithmically-augmented) volatility. My guess is there'll be an extended period of volatility…
Figure 1: UK Daily Policy Uncertainty Index, accessed 10/6/2016 (blue, left scale), USD/GBP exchange rate (red, right log scale). Source: policyuncertainty.com, Fed via FRED.
Update, 10/7 3:45PM Pacific:
While some have pointed to the resilience of the UK economy thus far, I think it's too early to conclude economic growth will be sustained. NIESR has released estimates for September; the trend in the industrial output series is worrying.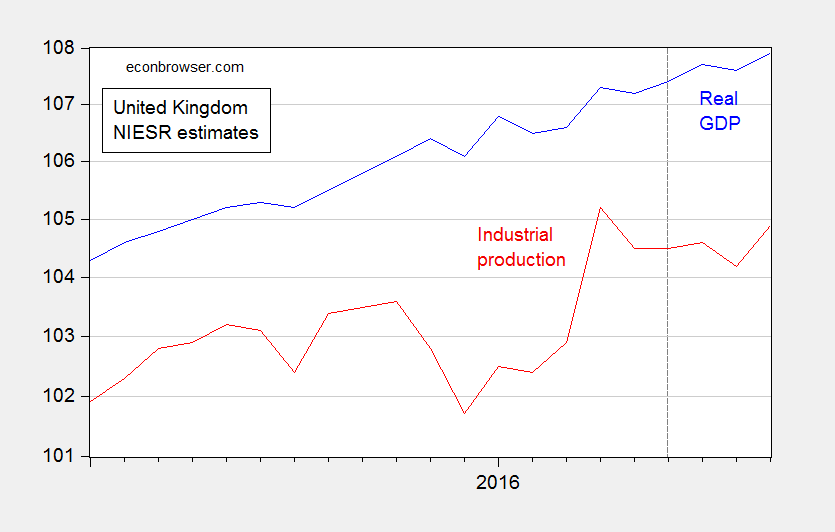 Figure 2: Real GDP (blue), and real industrial output (red), both 2013=100, on log scale. Source: NIESR 7 October 2016.