As noted earlier, in the aftermath of the 2012 election, the Republican Party dedicated itself to reaching out to Asian Americans (in addition to other ethnic groups). Thus far, the progress appears to be limited.
This is shown in the National Asian American Survey (October 2016). Here are two representative graphics.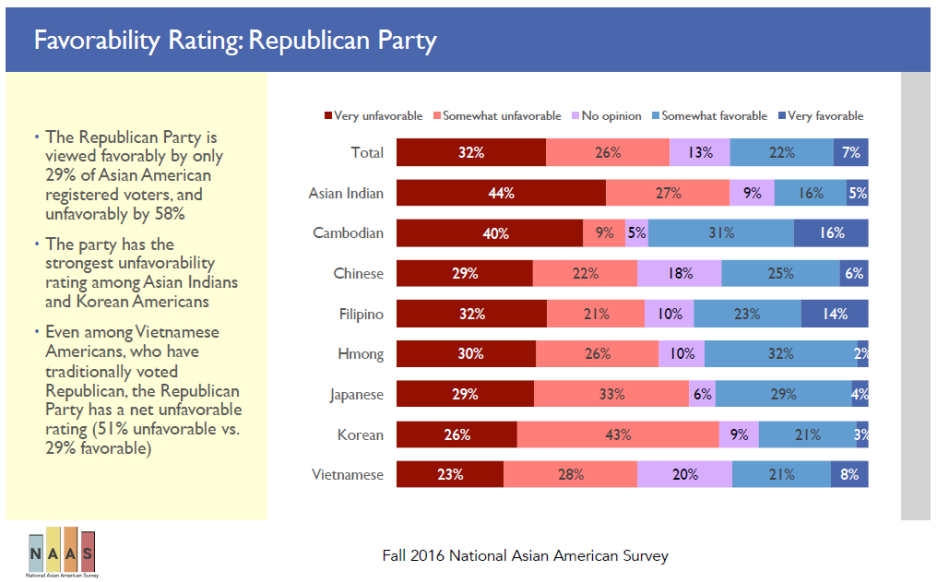 Source: NAAS (October 2016)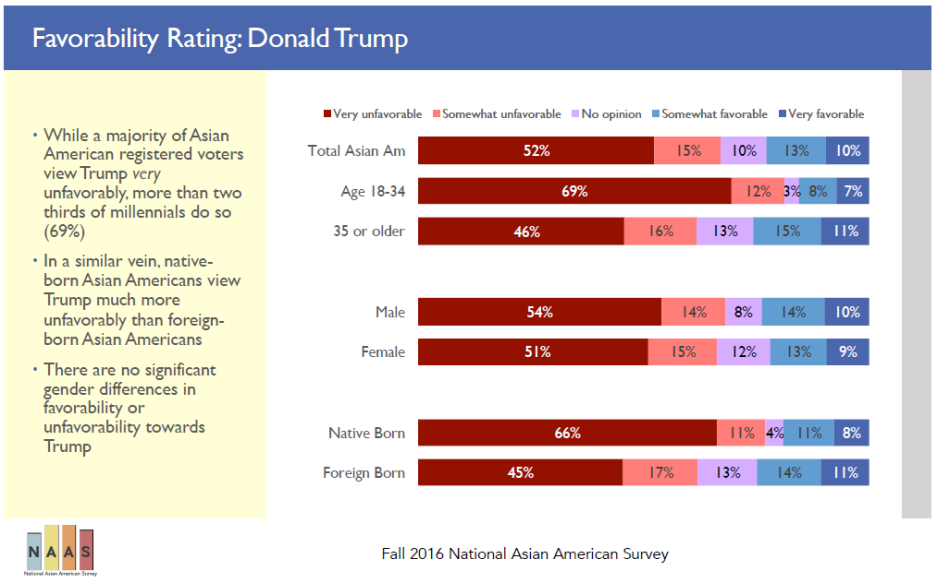 Source: NAAS (October 2016)
What is the trend in voting preferences amongst "Asian-American registered voters who identify as Democratic or Republican"? As Five Thirty Eight notes, the aggregate Democratic share has gone up by 11 percentage points, going from the 2012 survey to the 2016 survey.
On a side note, a prediction not based on quantitative analysis: the antics associated with this election cycle have legitimized assaults based on misogyny, racism, and xenophobia. Given the popular support for such tendencies in one of the parties, I suspect that even after the election, we should anticipate that people feel it more appropriate to mock accents, as one Presidential candidate has, dismiss as foreigners Americans of identifiable ethnic origin, and to tell Americans to go to another country.
See additional discussion in NYT, WaPo, and FiveThirtyEight.