China is not high on the list for "day one sanctions" if one were to look at this fast-food data.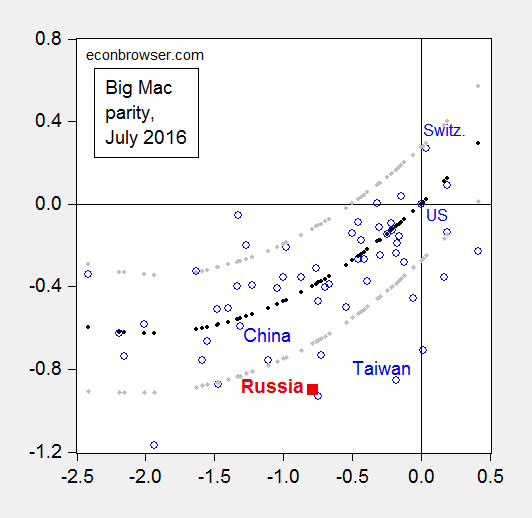 Figure 1: Log relative dollar price of Big Mac against dollar price of US Big Mac (July 2016) versus log relative per capita income in PPP terms (2016 estimates); regression fit from quadratic specification (black dots), and 90% prediction interval (gray dots). Source: Economist, World Bank World Development Indicators, and author's calculations. Data [XLSX]
Using the methodology outlined in this post, it's clear that by the price criterion, Russia's currency is much more undervalued (at 50% in log terms) than China's.