If you were wondering who exactly gets the bulk of the tax cuts, here is the answer, from the Tax Policy Center: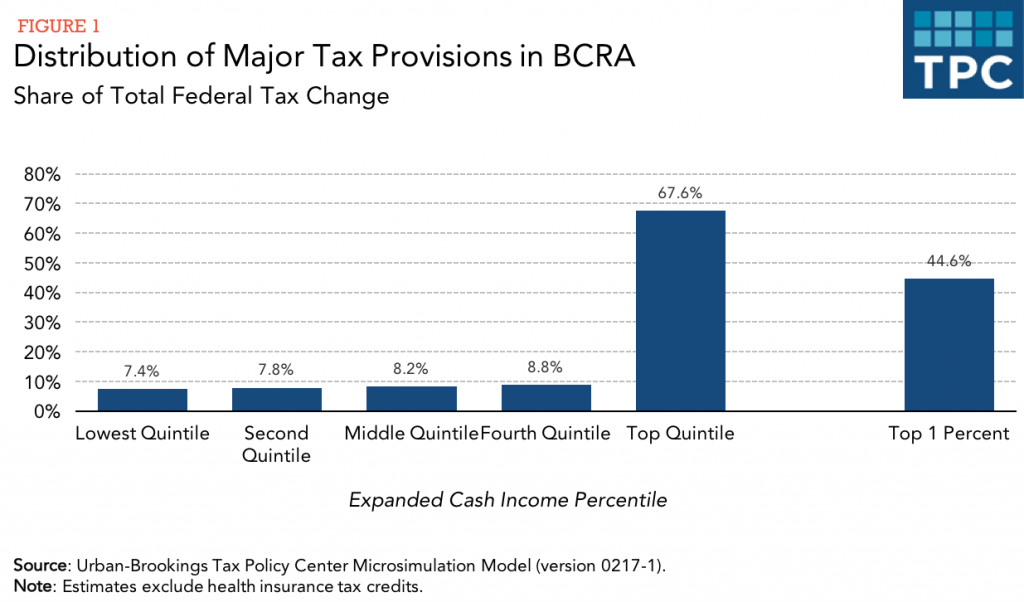 This is germane to the question of benefit cost analysis (BCA). Rick Stryker says BCA is essential when putting into context the cumulative 26,500 excess deaths over the next ten years associated with BCRA.
So let's be explicit. Cut Medicaid spending on the order of $772 billion; give tax cuts of $408 billion. The $772 billion cuts fall — almost definitionally — on low income households. The $408 billion tax cuts we can see benefit primarily high income households: roughly 2/3 to the top decile. 44.6% to the top one percentile.
So, I'm certain for a given calculation — worse health outcomes and deaths valued at low levels (they're poor and middle income people incurring losses, after all), and value an incremental dollar's worth of after tax income highly (they are after all more deserving), then it makes perfect sense to trade-off elevated mortality levels for higher after tax income for the rich.
I sum, my thanks to Rick Stryker for explicating the GOP Weltanschauung more clearly than GOP leaders have done themselves.