A recent White House internal memo has suggested a causal relationship between the decline in manufacturing jobs and a host of social ills, including the opioid epidemic. Here is a graphical/geographic comparison of two variables that are related to these factors.
Here is the geographic variation in job loss due to trade competition from China: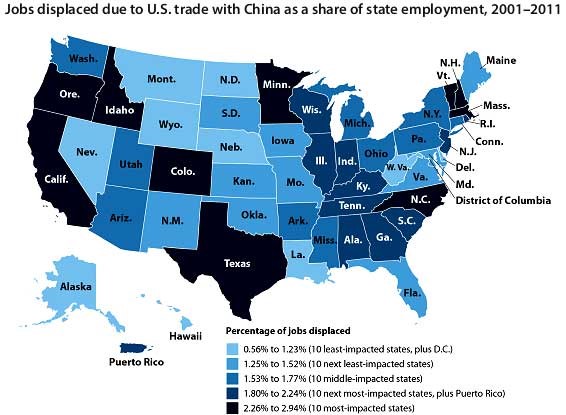 Source: EPI via Oak (2012).
Here is the geographic variation in drug deaths in 2015: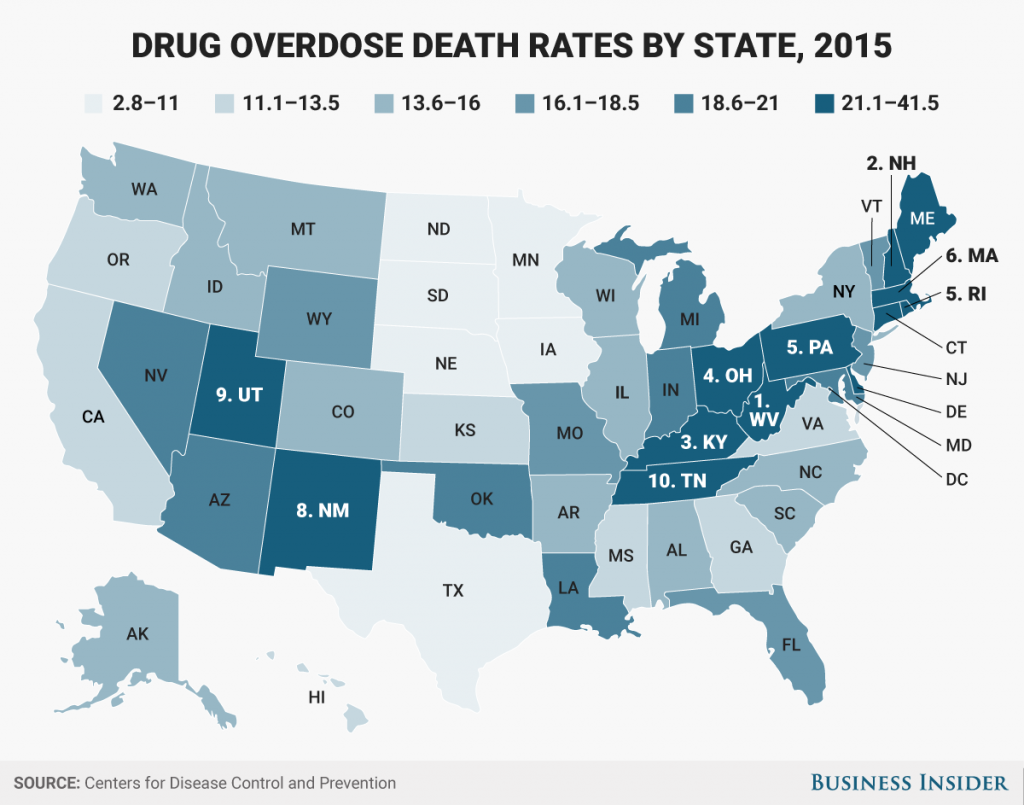 source: Jacobs (2017).
The correlation is less than perfect, from my casual inspection. It should be noted that the influential academic findings have documented a rise in mortality among white non-Hispanic working class individuals, not overall populations, as in the second figure. Still, this lack of correlation suggests that the link between manufacturing job loss (as opposed to overall unemployment level) and drug deaths needs to be further substantiated before acceptance.
More discussion at Yglesias/Vox.