I just saw the President re-state this point in a press conference with the Governor of Puerto Rico. He also just said (if I heard it right) that the Federal response deserves a "10" score. Here are some key graphs.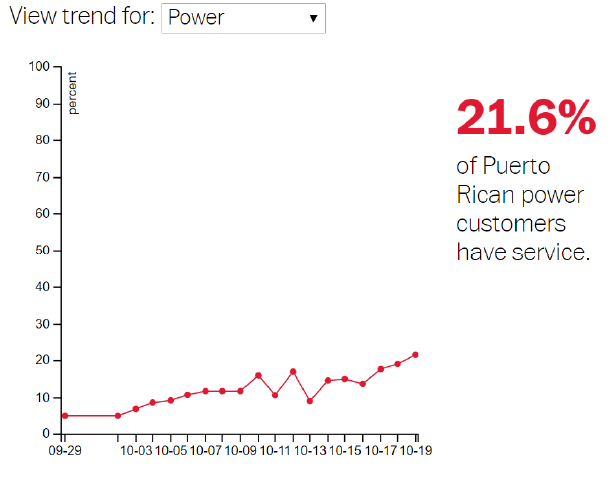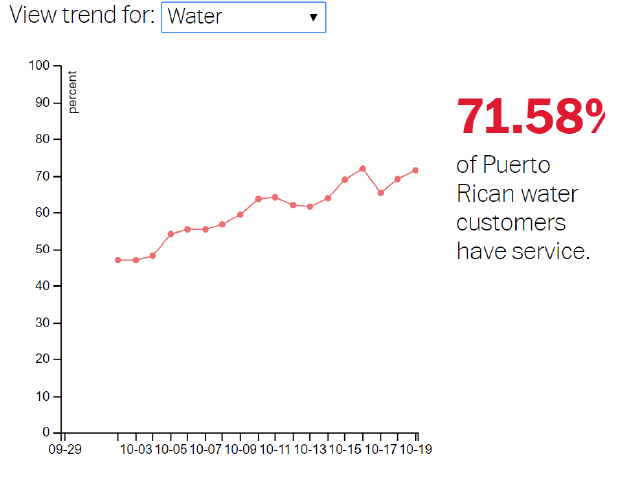 These graphs are based on FEMA data, reported and updated here by WaPo (graphs accessed 11:50AM Central, 10/19).
It is good to see the gradient is positive, after trending sideways for some days. Of course, these statistics mean that around 2.7 million American citizens are without power; and about 1 million without water service one month after Hurricane Maria struck the island. It is also good that the President has not suggested pulling out FEMA and other Federal support again. I know, it's a low bar, but these days I am thankful for whatever I can get.