From Reuters:
U.S. Treasury Secretary Steven Mnuchin said on Friday he believed the Republican tax cuts will ultimately become revenue neutral over 10 years due to higher growth, but the Treasury will likely ask Congress for more money to implement the plan.
Just to remind readers, the Treasury's own one-page "study" does not indicate revenue neutrality (insofar as I can understand it). Nor do any of the formal assessments surveyed by CRFB.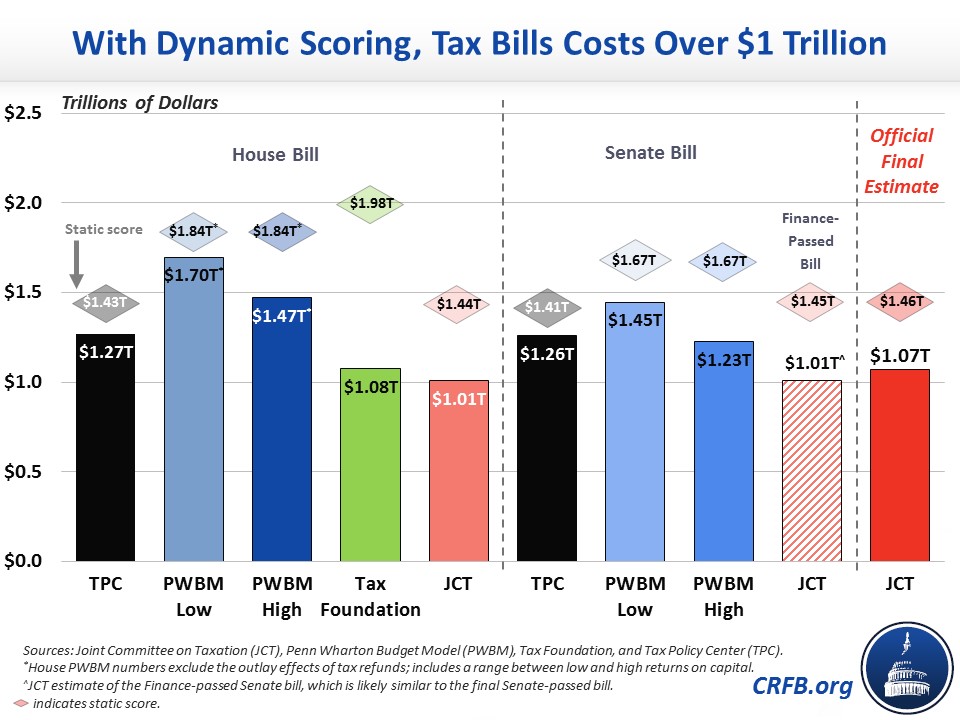 Source: CRFB (2018).
Of course, assuming a sufficiently high growth rate will make the numbers add up:
Mnuchin said that for modeling purposes, the plan assumes 2.9 percent annual U.S. growth, but "we do think we can get to three percent or higher."
For perspective, here is a graph showing what needs to happen to potential GDP growth in order to get sustained faster growth.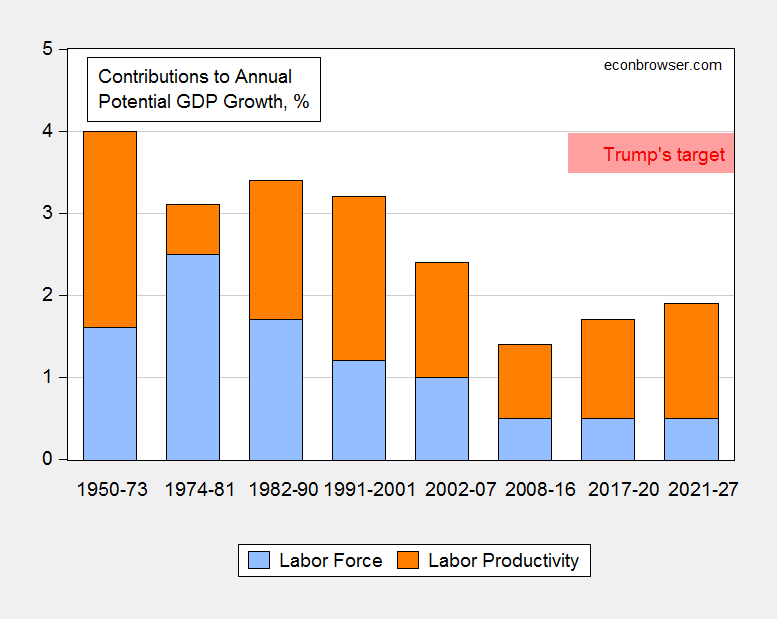 Figure 1: Contributions to annual growth in potential GDP growth, from labor force augmentation (blue bar), and from labor productivity growth (orange bar). DJT's target of 3.5-4% shown as pink range. Source: CBO, Budget and Economic Outlook, January 24, 2017, Table 2-3; and Trump-Pence website