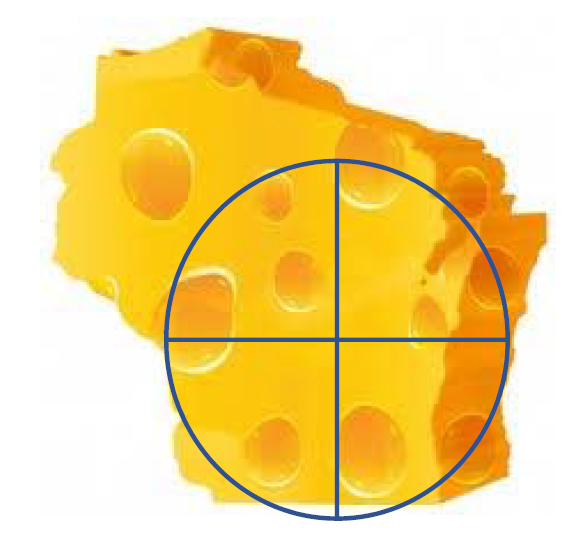 Mr. Trump has stated his intention of raising tariffs on steel and aluminum, based on national security grounds. See this post on the specious aspects of this argument, and this recent EconoFact column on the hits to the economy that would result from steel tariffs. The EU has hinted at striking at Wisconsin cheese in retaliation (Wisconsin is the second largest state exporter). This makes perfect sense from a strategic perspective – agriculture is America's comparative advantage, and Wisconsin's Representative Paul Ryan is Speaker.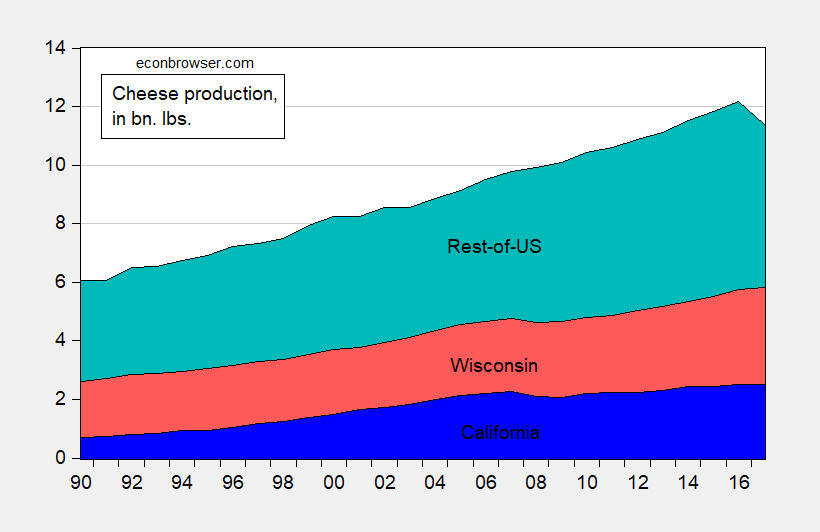 Figure 1: Total cheese production in billions of pounds, for California (blue), Wisconsin (red), and rest-of-US (teal). Source: USDA NASS and author's calculations.
To place in perspective, quoting from Wisconsin's DATCP:
If Wisconsin were a country, it would rank 4th in the world in cheese production, behind the rest of the U.S., Germany and France
More on the vulnerability of US agriculture to retaliation and/or exit from Nafta, here.
Usually, I don't think of trade policies measurably affecting the overall macroeconomy sufficiently to induce a recession. But I'm willing to change my mind, if higher import costs impact downstream production, profits, and employment, and we have heightened policy uncertainty associated with the possibility of retaliation. See today's stock market reaction, here.