As widely noted, Republican Senate candidate Don Blankenship has recently (starting on May 3) verbally targeted "China people" and McConnell's "China family". I wondered whether such appeals to atavistic fears would work in 2018. Prediction markets seem to suggest the answer is "yes".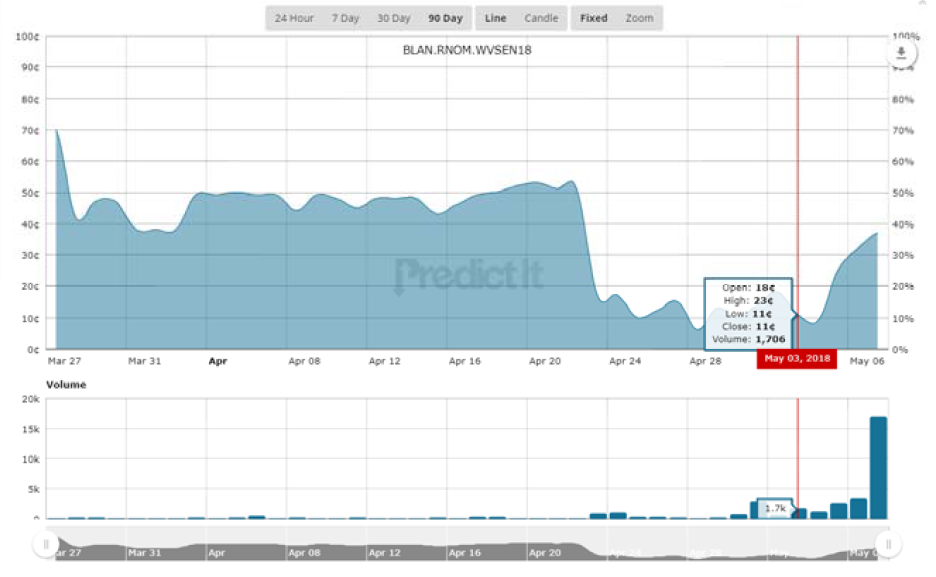 Source: PredictIt, accessed 5/8 9AM Pacific.
As an economist, I do wonder how Senator McConnell has created "millions of jobs for China people".