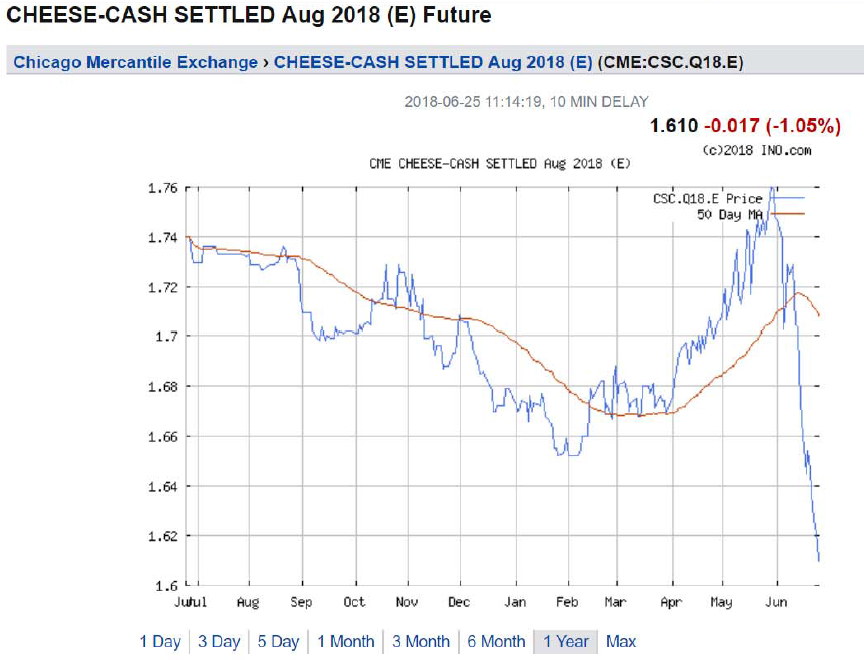 Figure 1: August 2018 cheese futures, accessed 25 June 2018. Source: ino.com.
Back in March, I noted that Wisconsin was particularly vulnerable to the consequences of Mr. Trump's capricious approach to trade policy formulation (too kind of a description, in my view). This view has been confirmed by recent events, even before the imposition of outright retaliatory tariffs, as in this NYT article.
Oh, and Harley Davidson is moving jobs out of Wisconsin. Why? Because of EU retaliation.
Here is a graph from my March post on Wisconsin and cheese.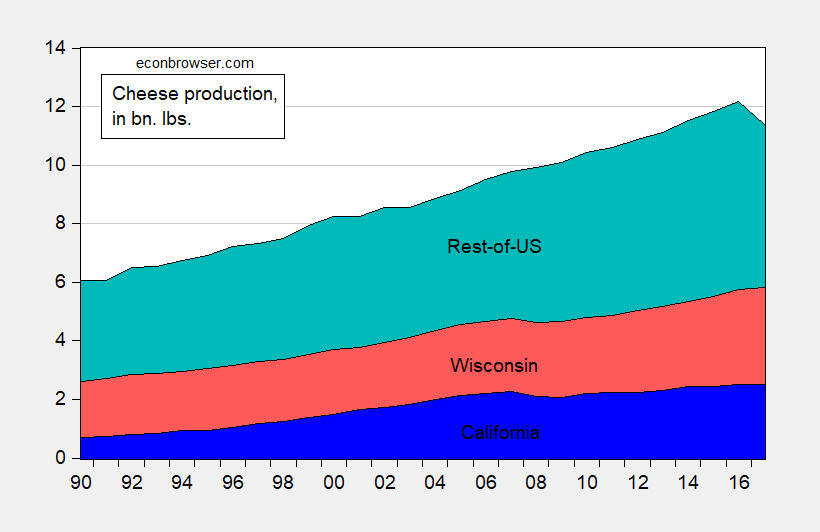 Figure 2: Total cheese production in billions of pounds, for California (blue), Wisconsin (red), and rest-of-US (teal). Source: USDA NASS and author's calculations.
To place in perspective, quoting from Wisconsin's DATCP:
If Wisconsin were a country, it would rank 4th in the world in cheese production, behind the rest of the U.S., Germany and France
More on the vulnerability of US agriculture to retaliation and/or exit from Nafta, here.
Usually, I don't think of trade policies measurably affecting the overall macroeconomy sufficiently to induce a recession. But I'm willing to change my mind, if higher import costs impact downstream production, profits, and employment, and we have heightened policy uncertainty associated with the possibility of retaliation. See today's stock market reaction, here.
Q: Are we winning yet?
Update: See also Theo Francis's article in WSJ today on tariffs and Wisconsin.