Reader Bruce Hall writes:
Just noticed that steel prices have generally fallen over the past 6 months. https://www.marketwatch.com/investing/index/steel?countrycode=xx . …
Mr. Hall seemingly links to a stock price index, rather than the price of steel. No matter; here are two relevant series, as compiled by the St. Louis Fed.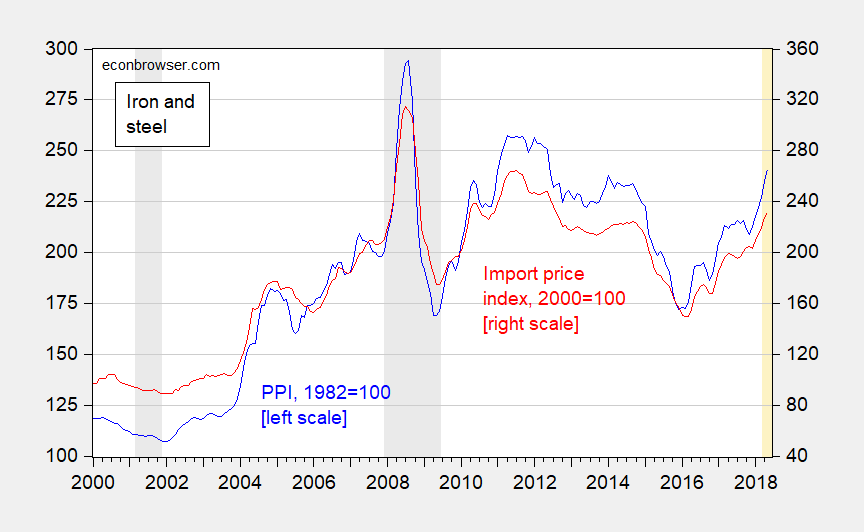 Figure 1: PPI by Commodity for Metals and Metal Products: Iron and Steel (1982=100, blue, left scale); Import price index for iron and steel, harmonized system (2000=100, red, right scale), not seasonally adjusted. NBER defined recession dates. Orange denotes period during which Section 232 tariffs in effect (from March 23, 2018). Source: FRED.
So, indeed as theory suggests, steel prices (overall, import) have risen since the imposition of tariffs.