I don't pay close attention to prices of groceries, but the other day, I saw the price of pork chops and said to myself "darned if that isn't remarkably cheap for pork chops." So tonight's dinner has inspired me to give thanks for DJT's actions.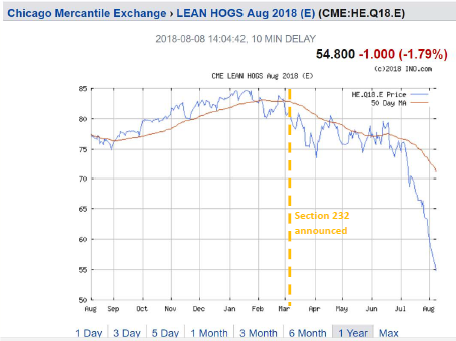 Figure 1: Lean hog futures for August settlement, as of 8 August 2018. Source: ino.com.
My rough math suggests a decline of about 35.5% since early March, when Mr. Trump excitedly announced relief for aluminum and steel. Some of the price decline is due to elevated pork production. However, in addition to tariffs on pork, we have the EU getting free access to Mexico. Should the US exit Nafta, one could expect further negative ramifications for hog farmers. No relief in sight, except for the fact that feed prices (i.e., soybeans) are depressed due to Chinese tariffs.
From Indiana Prairie Farmer yesterday:
Challenging financial times are expected for the pork industry in coming months.
So, thanks Trump!