EconoFact, today:
The agriculture sector in the United States depends upon exports for its vitality. Sales of U.S. agricultural products abroad are responsible for 20 percent of U.S. farm income, supporting more than one million American jobs on and off the farm, according to the U.S. Department of Agriculture. The three biggest buyers of American agricultural products are China, Canada, and Mexico. Yet trade with these three countries faces heightened uncertainty. The Trump Administration is in the process of renegotiating the North American Free Trade Agreement (NAFTA) with Canada and Mexico, which includes the option of exiting the deal altogether. In addition, the United States imposed a number of sanctions on our other trading partners, including China. These sanctions have spurred retaliation that has already harmed some agricultural exports.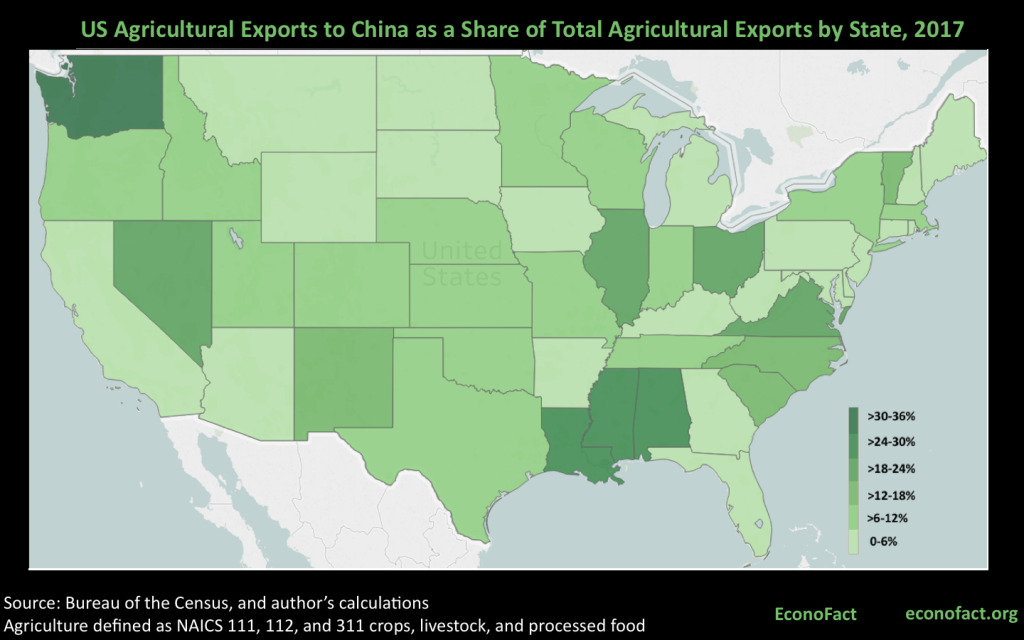 The entire memo is here.
Some additional information to consider: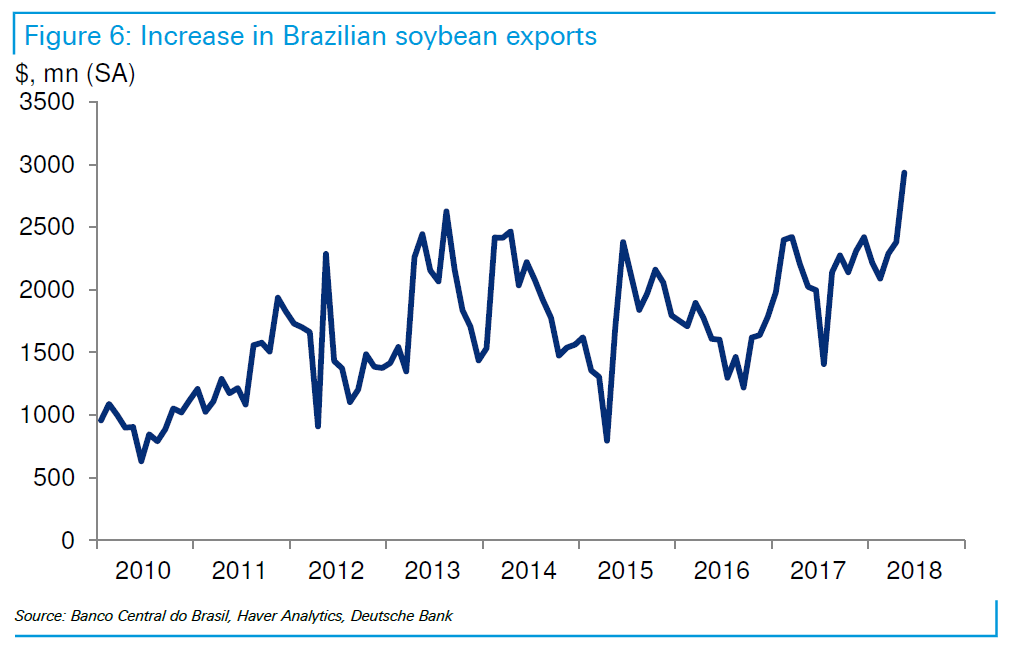 So far Brazil has benefitted from additional exports.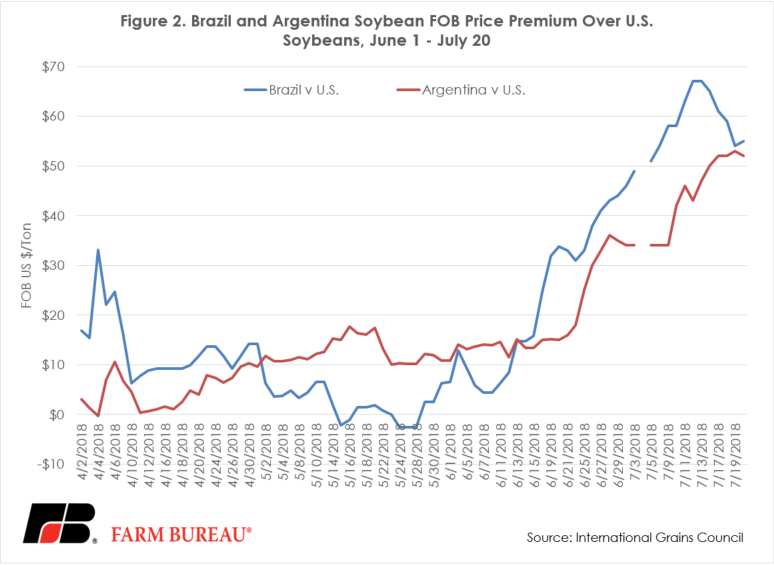 While prices for US soybeans have decreased, those of Brazil and Argentina have risen in relation.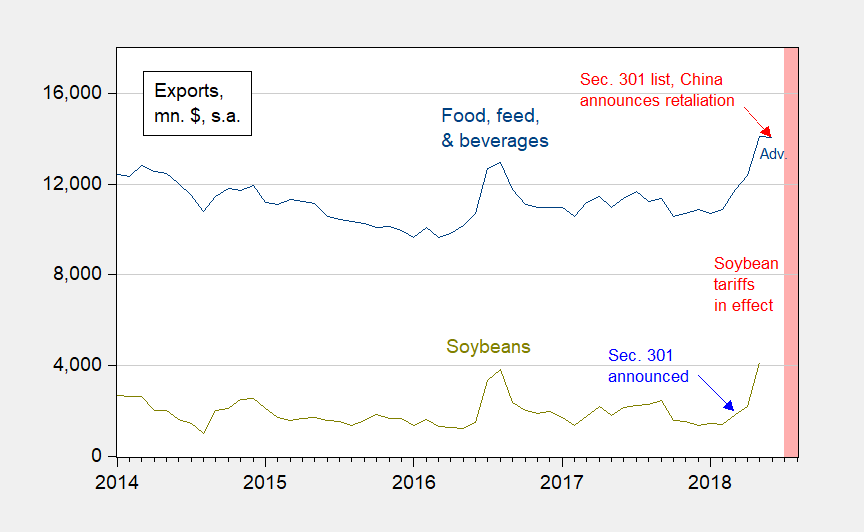 So the surge in soybean exports is transacted at a lower price than before. Brad Setser has calculated that the surge in 2018Q2 — trying to avoid tariffs — added about 0.5 ppts to real growth (SAAR). What happens next quarter?
Futures for November 2018 have recovered somewhat. But they're not back to where they were in late March when Mr. Trump announced Section 301 sanctions against China. And as I've noted, the best predictor among many of the future spot price for soybeans is the current futures for that month…