As Wisconsinites will recall, as late as August 2013, Governor Walker was reiterating his promise to create 250,000 new private sector jobs by the end of his first term (January 2015). As of July 2018, Wisconsin's private sector net job creation surpassed Walker's promised target — a full 3.5 years late.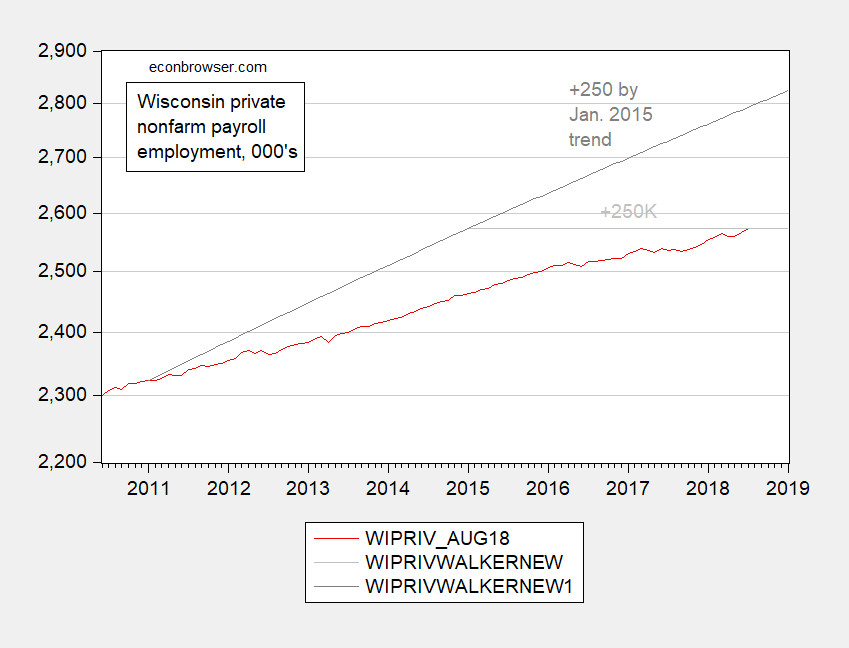 Figure 1: Wisconsin private nonfarm payroll employment, 000's s.a. (red), +250K by January 2015 (light gray), +250K by January 2015 trend (dark gray). Source: BLS, DWD, author's calculations.
Note that net job creation will not catch up with the trend implied by Governor Walker's +250K by January 2015 pledge.
By the way, August private NFP declined 100 — essentially flat — after July numbers were revised down by 1900. (Civilian employment, which is poorly estimated at the state level, declined by 6800.)