In response to my graph of Louisiana GDP, Manfred asks:

…we have to define what Jindalnomics is or was.
I don't know for sure, but as shown in this graph, it seems to include large corporate tax breaks.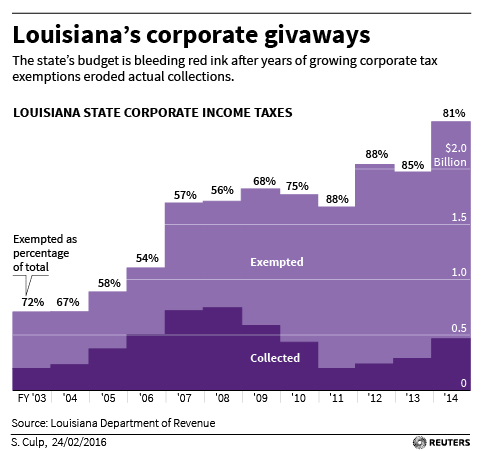 And if Jindal had had his way, income tax breaks as well.
For completeness's sake, here is Louisiana GDP, again.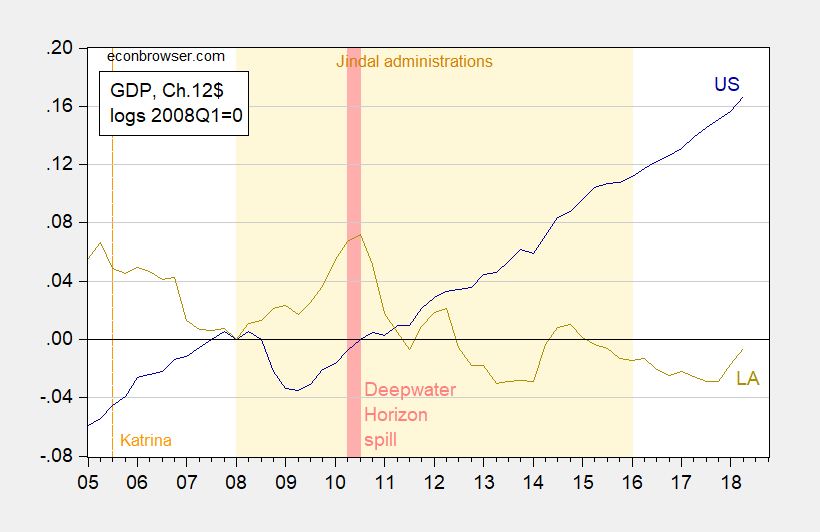 Side point: Manfred has an interesting approach to economics; see this 2017 comment:

Why drop the ACA?
Because of liberty, because of free markets, because of competition, because of freedom of choice among many plans, that may or may not be the liking of techno-bureaucrats in Washington and at MIT.
I know that talk like this is anathema to many in this blog.
The ACA is suddenly popular? Of course, many people want free stuff, they like their Medicaid subsidies, they like the subsidies to their plans, all paid by "somebody else".
Unfortunately, this mindset of free stuff combined with an anti-liberty attitude is becoming very pervasive in Econ academia, especially in some "Public Policy" Schools.