Classes are about to start, so time to assemble slides on the trade outlook. I put together this graph of US goods exports to and imports from China (would've been through November, but for the Federal government shutdown – Jan 8 was release date). Please help me see the victory Mr. Trump keeps on talking about.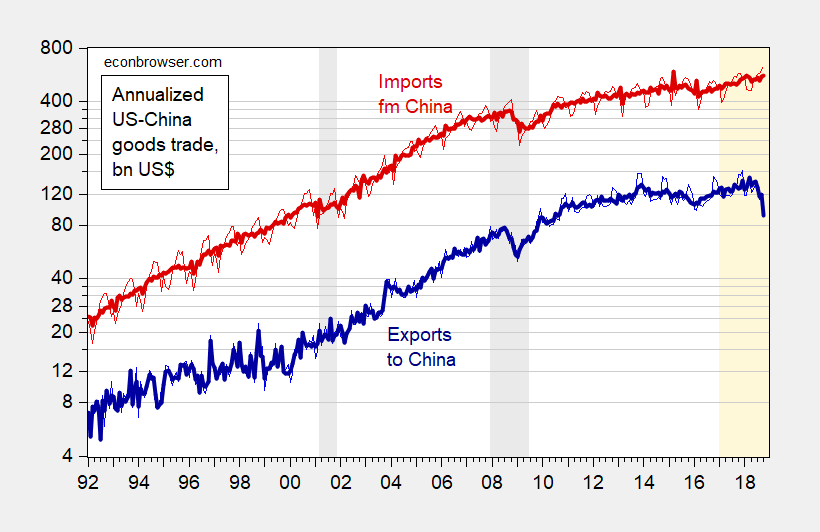 Conducting seasonal adjustment with discrete structural breaks is a hazardous enterprise, so I have plotted the original seasonally unadjusted series as well. It looks a serious dropoff in US exports to China is continuing into October.
Of course, this is a stupid metric (see here). If any trade balance matters, it's the overall, not a bilateral.
See also Brad Setser's discussion of November stats. Chinese December stats recounted in this SCMP article.