Do they matter?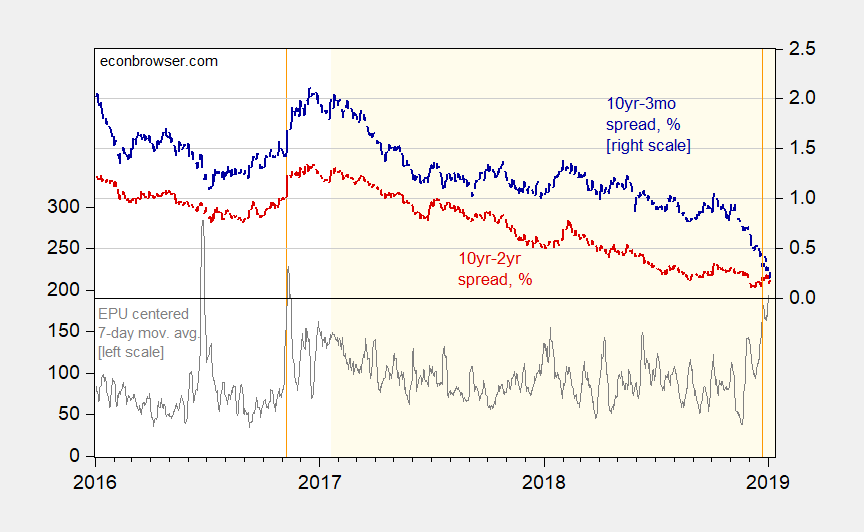 Why should we care? The spreads is of interest for well-known reasons. Interestingly, the economic policy uncertainty index (Baker-Bloom-Davis) seems to presage recessions at six month lags (statistically so, in-sample). I show this in the below graph, where both indicators are lagged 6 months.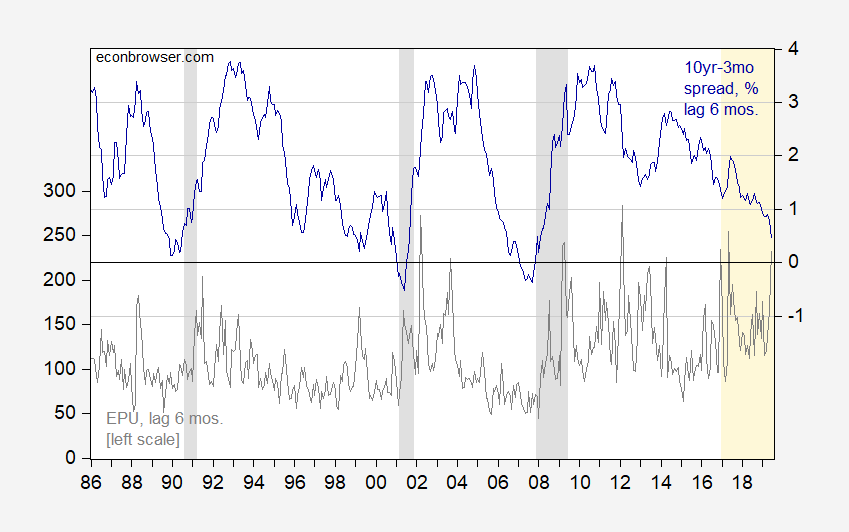 While lagged economic policy uncertainty is statistically significant in-sample, it's not clear it would be helpful out-of-sample (note that in the 1990-91 recession, elevated uncertainty shows up as a correlate at a less than 6 month lag). Analysis is hampered by the small sample (3 recessions for the period spanned by the Baker-Bloom-Davis index).
Food for thought. Maybe Trump's policies will give us an increase in the sample size.