About taxes and revenues and growth. He just can't stop lying.
From twitter:
"During the 3 times the top marginal tax rates were lowered in the 20th century (Harding/Coolidge, JFK/LBJ & Reagan) revenues actually went up while the economy improved in America."
You can look to the following two graphs to assess the veracity of his account of the JFK and Reagan episodes.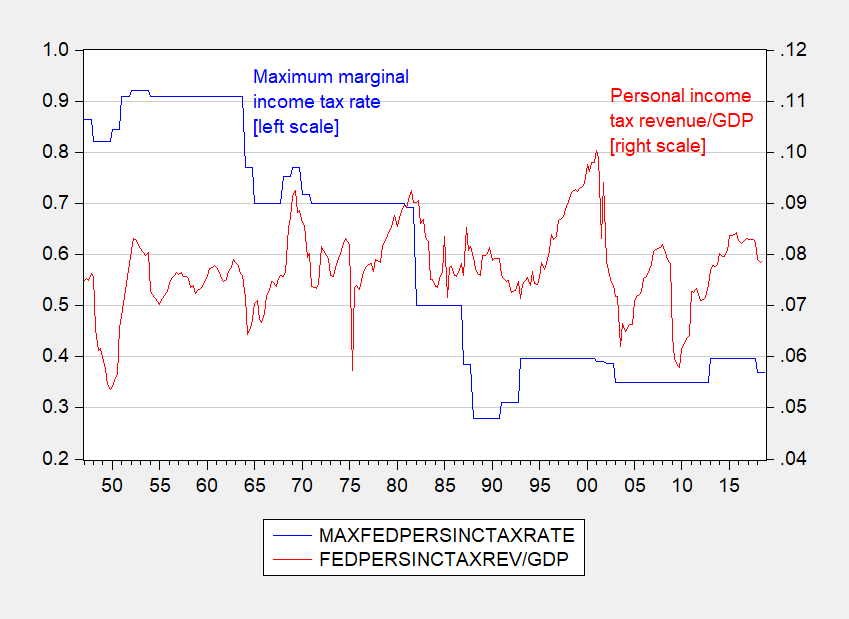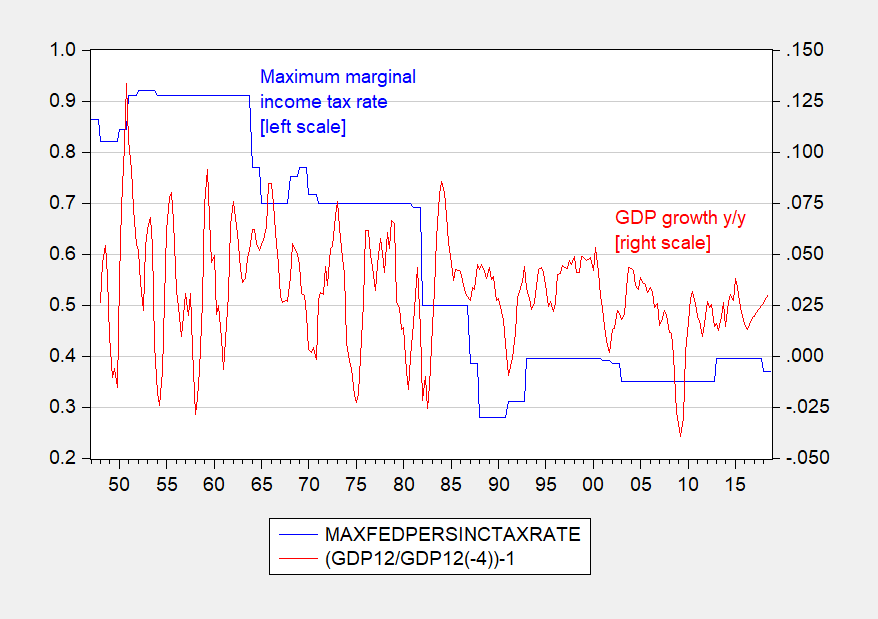 As for the first episode, see Goolsbee (BPEA, 1999).
What inspired Governor Walker's latest bout of dissemblement? Apparently, he was trying to obscure the actual effects of the Tax Cuts and Jobs Act. Below I plot the Federal structural budget balance (and actual) as a share of potential GDP, but plotting revenues alone would not yield a different picture.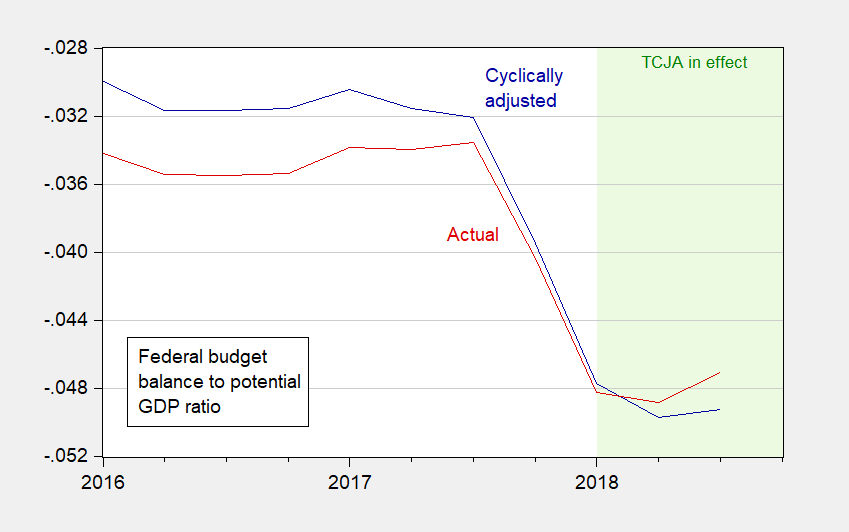 Wisconsin PolitiFact concludes:

We rate Walker's claim Mostly False.
Let that be Mr. Walker's epitaph.