The last time we saw equipment investment declining was 08Q1; and capital goods imports  in 08Q3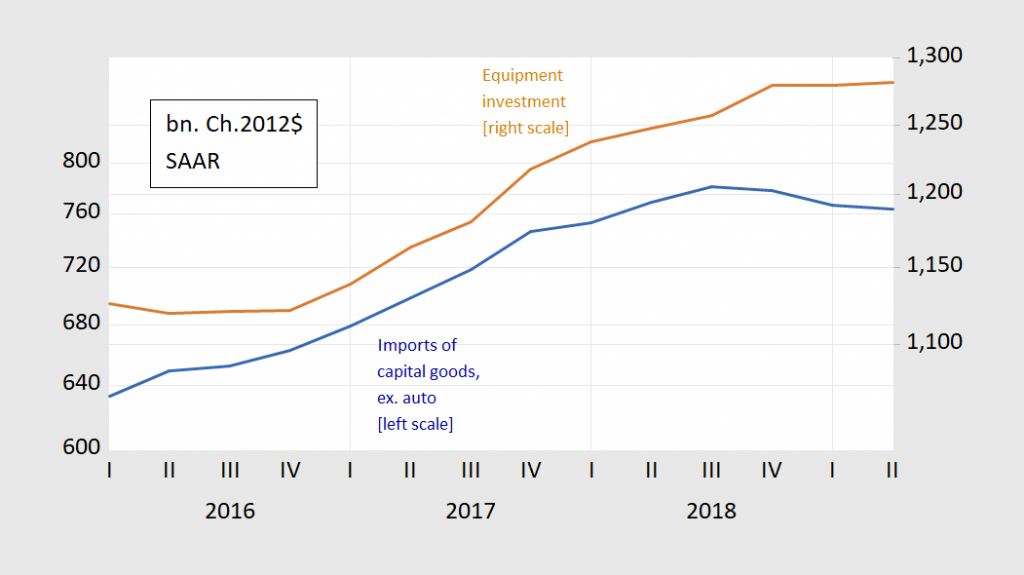 Figure 1: Imports of capital goods other than automobiles (blue, left scale), and equipment investment (brown, right scale), both in billions of Ch.2012$, SAAR. Source: BEA, 2012Q2 2nd release.
Given depreciation, net equipment investment is probably declining.