Production, employment (production & nonsupervisory), and aggregate hours are all declining, and all down relative to recent peak.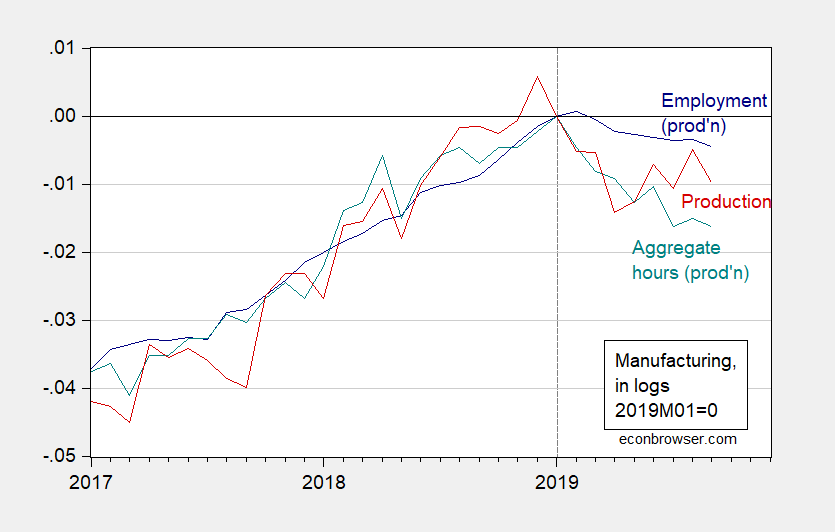 Figure 1: Manufacturing employment – production and nonsupervisory workers (blue), aggregate hours (teal), manufacturing production (red), in logs 2019M01=0. Source: BLS, Federal Reserve Board, via FRED, and author's calculations.
In other news, year-on-year industrial production is now (barely) negative. [1]