From Cass Freight Index Report – September 2019:
With the -3.4% drop in September, following the -3.0% drop in August, -5.9% drop in July, -5.3% drop in June, and the -6.0% drop in May, we repeat our message from the previous four months: the shipments index has gone from "warning of a potential slowdown" to "signaling an economic contraction."
The report continues:
The weakness in spot market pricing for many transportation services, especially trucking, is consistent with the negative Cass Shipments Index and, along with airfreight and railroad volume data, strengthens our concerns about the economy and the risk of ongoing trade policy disputes. Weakness in commodity prices, and the ongoing decline in interest rates, have all joined the chorus of signals calling for an economic contraction.
Here is year-on-year growth in the index: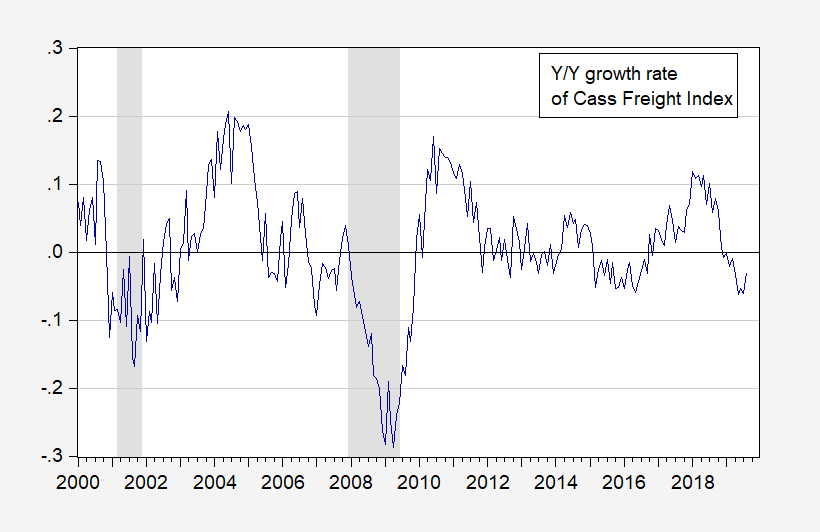 Figure 1: Cass Freight Index – Shipments, year-on-year growth calculated as log-differences (blue). NBER defined recession dates shaded gray. Source: Cass Freight Index Report via FRED, NBER, and author's calculations.