shouldn't it be doing something about the Russian Federation as well?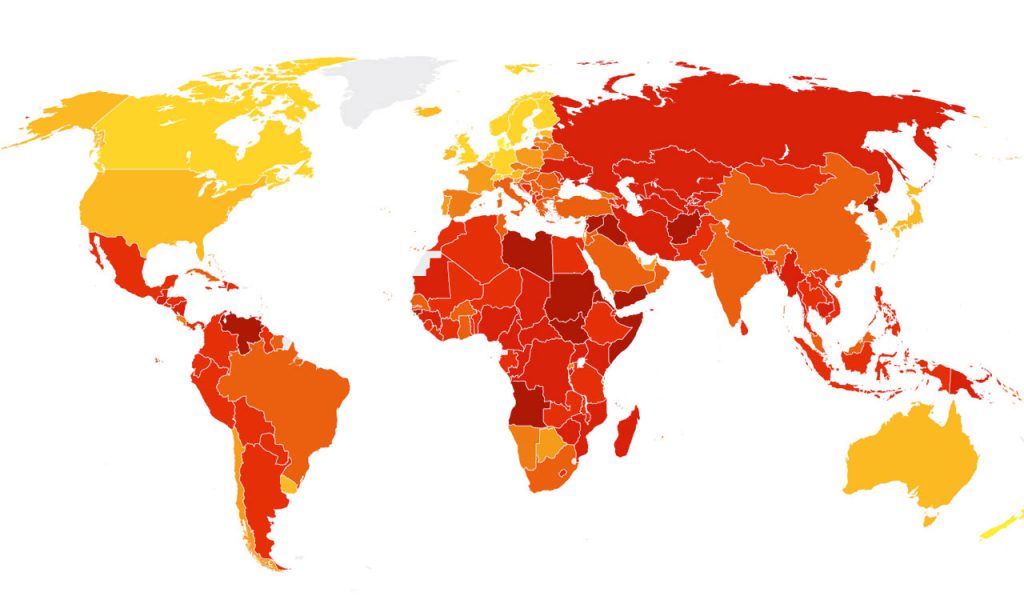 Figure 1: Corruptions Perception Index for 2016. Darker denotes higher perceived corruption. Source: Transparency International.
The indices for Ukraine as well as Russia are at 29, tied ranking 131/176 countries. US index at 74, ranked 18th.
Addendum:
The Inter Country Risk Guide (ICRG) says Russia is worse than Ukraine…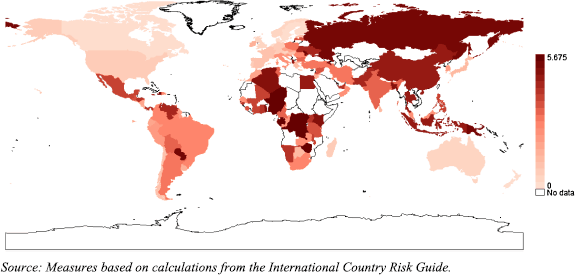 Source: Goel, Saunoris, Public Choice (1984).