A reminder that it's still possible to save tens of thousands of lives, with a return to competence and science in the waning days of the Trump administration (it goes without saying management would improve immeasurably in the Biden-Harris administration). Covid-19 hospitalizations are soaring. Seven day rolling average of deaths is at 970, showing a rapid ascent (it's rising 19% per week). How long can employment continue to grow as the pandemic again surges?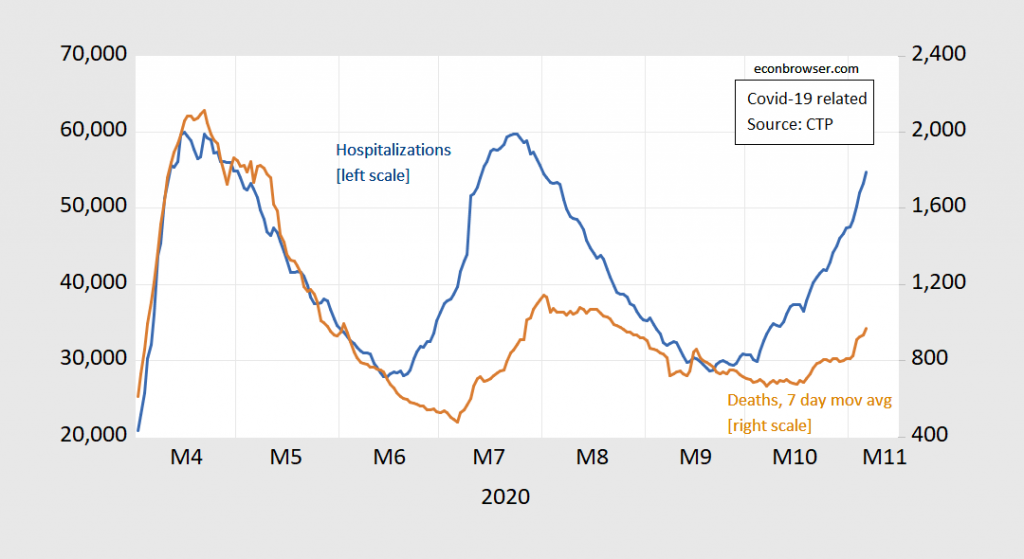 Figure 1: Current hospitalizations (blue, left scale), 7 days moving average of deaths (brown). Source: Covid Tracking Project, accessed 11/6/2020, author's calculations.
My guess — as hospitalizations surge, fatalities will follow. My estimates are, 4/1/2020-11/6/2020:
Δzt = -0.0026 + 0.494hospt-7 + ut
Adj-R2 = 0.40, SER = 0.033, DW = 1.50; bold denotes significance at 5% msl, using HAC robust standard errors. zt  is the 7 day moving average of reported deaths.
Note that the first differences specification including a constant allows for a decrease in the fatality-to-hospitalization rate. The implied elasticity of fatalities with respect to lagged hospitalization is about 0.5.
As hospitalizations and deaths rise, more states will have to reimpose restrictions, slowing employment recovery.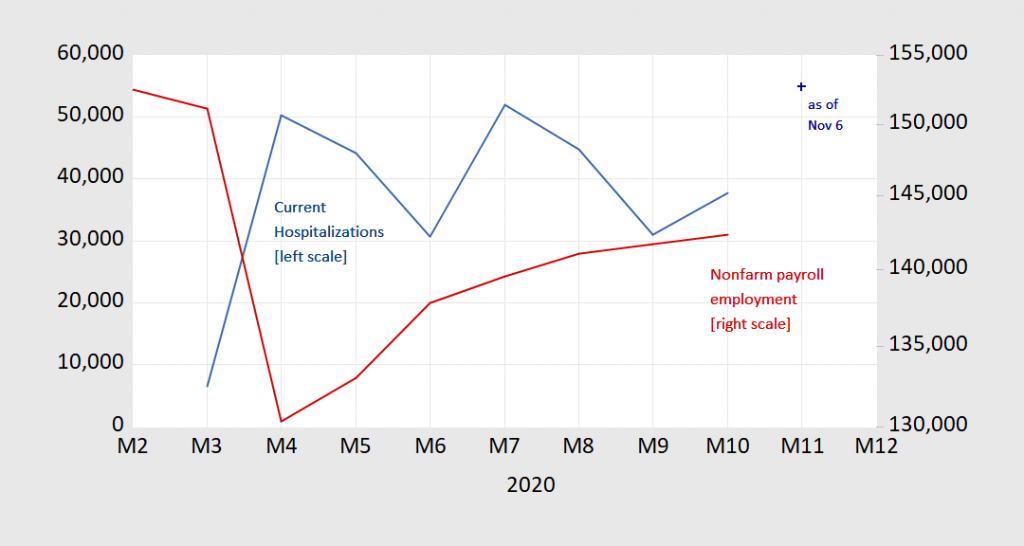 Figure 2: Current hospitalizations (blue), current hospitalizations on Nov 6 (blue +), and nonfarm payroll employment, 000's, s.a. (red, right log scale). Source: Covid Tracking Project, BLS.