ADP at -123 thousand vs. expected +88 thousand.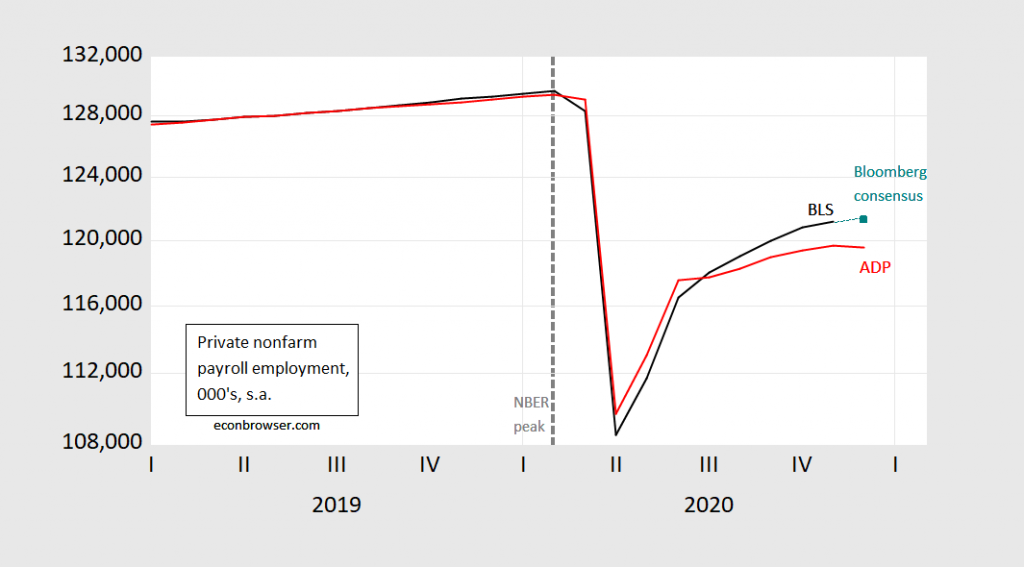 Figure 1: Private nonfarm payroll employment actual from BLS (black), Bloomberg consensus for December as of 1/6/2021 (teal square), and from ADP (red). Source: BLS, ADP via FRED, Bloomberg accessed 1/6/2021, and author's calculations.
While the Bloomberg consensus overestimated employment growth for November relative to ADP release, the Bloomberg consensus also overpredicted. One interesting difference regarding December is that the ADP implied job growth is actually negative.
In normal times, the ADP release is considered relatively uninformative (relative to previous BLS numbers). However, the adjusted R-squared for April-November 2020 of log first-difference of BLS series on ADP series is 0.997, and 0.873 for April 2002-December 2019. Hence, we might be attribute a little more weight than usual to the ADP release.