Today, students in my Master's level Public Affairs course in macroeconomics had the good fortune to receive a guest lecture from Steven Kamin, resident scholar at AEI, formerly Director of the International Finance Division of the Federal Reserve Board (sponsored by UW's International Division). In his lecture, he covered the centrality of the dollar in the global financial system, monetary "spillovers" of Fed policy to other economies with special reference to the pandemic response, the macro challenges posed by the most recent fiscal relief package, and implications for emerging market economies. The entire lecture is here.
I wanted to focus on six graphs which summarize the impact of the Fed's actions on emerging market economies (EME's).
The first three quantify the impact of US 2 year yield changes at FOMC announcement dates on changes in (1) EME exchange rates, (2) EME government bond yields, and (3) EME CDS spreads.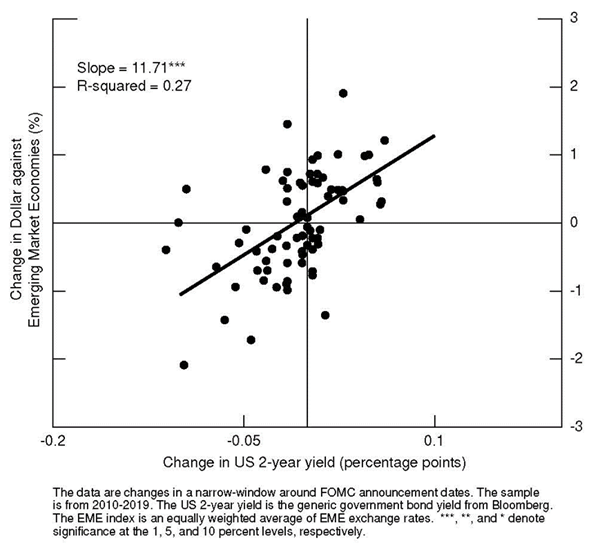 Source: Kamin (2021).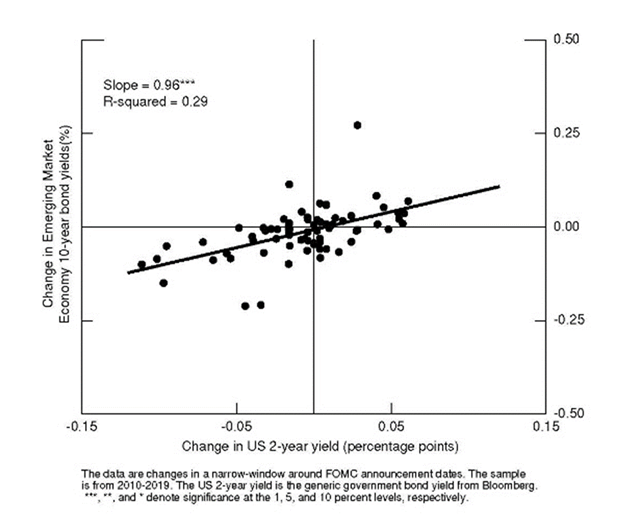 Source: Kamin (2021).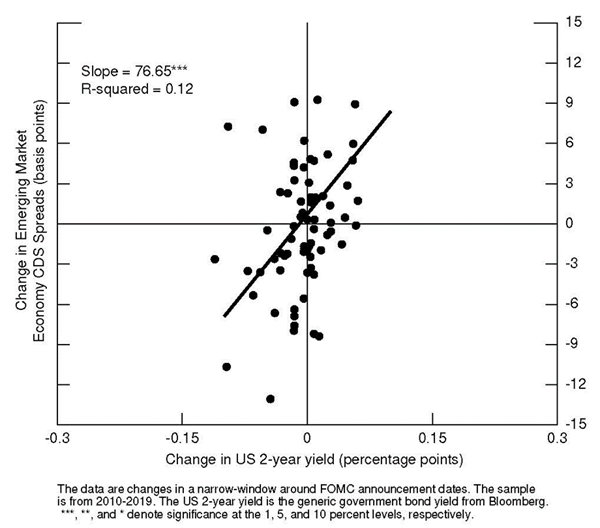 Source: Kamin (2021).
The second set of three figures concerns the evolution of key EME variables over the pandemic's course.
Using the above relationships, one can consider the effect of the Fed's policy response at the outset of the pandemic in the United States. Initially, the dollar strengthened against EME currencies (Figure 4, blue line), EME CDS spreads widened (Figure 5, blue line right scale) and EME stock market plunged about 30% (Figure 6, blue line).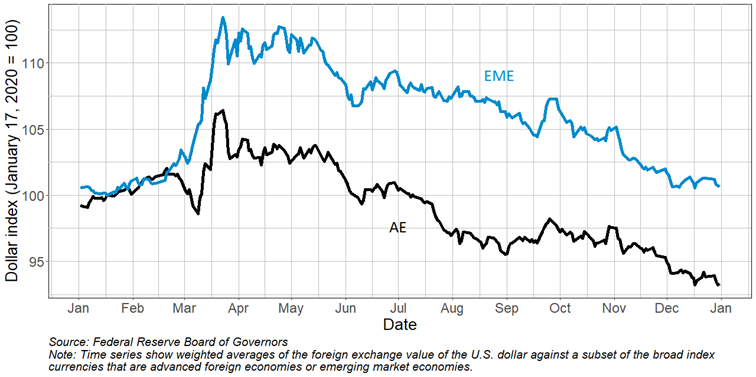 Source: Kamin (2021).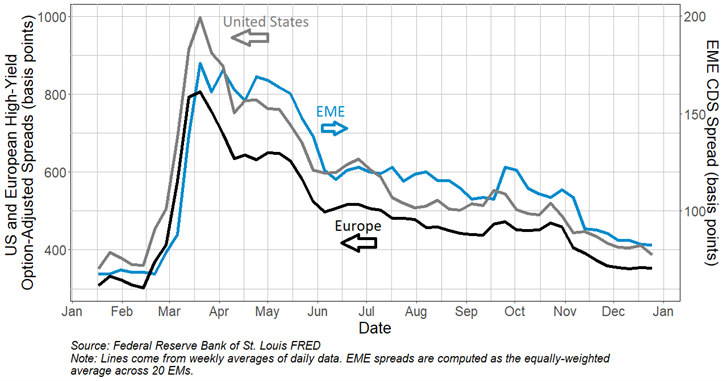 Source: Kamin (2021).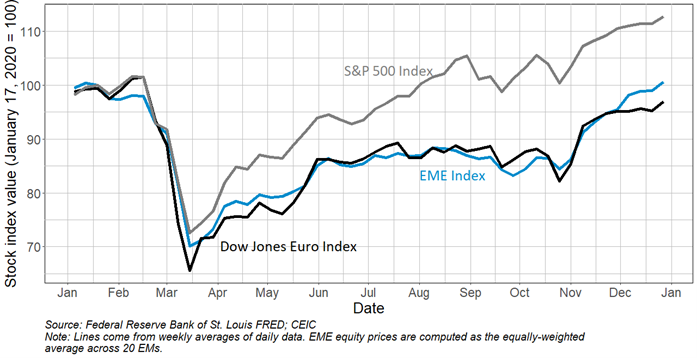 Source: Kamin (2021).
With the Fed funds rate return to the zero lower bound and the restart of credit easing, we see EME rates (on average) and stock markets return to pre-pandemic levels. Credit spreads have also fallen, although not back to pre-pandemic levels.
Dr. Kamin concludes with a discussion of the implications of three scenarios for inflation and Fed policy. For that discussion, see the entire presentation here.