Garcia-Herrero and Xu, "China's Covid Restrictions May Slash More than Two Percentage Points of Growth in 2022," (Natixis, Sep 27, 2022):
[Assuming] Covid-related mobility restrictions in 03 to remain similar for 04, the overall reduction in China's GDP growth in 2022 could be 2.3 percentage points.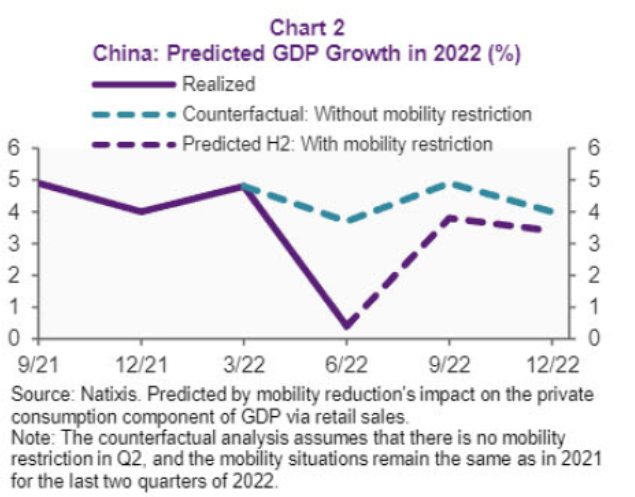 Note that this calculation pertains to consumption effects adduced via mobility-consumption correlations. It does not incorporate any other effects, such as investment response to consumption reduction.
Note the end-July World Economic Outlook projected 4.1% q4/q4 growth for 2022.