It would've been a partial mystery even if NBS had released the number. Now it's even more of a mystery, as the release has been delayed indefinitely (Trade data is a mystery too…)
Here's reported GDP, Bloomberg consensus, and the IMF October 2022 World Economic Outlook forecast.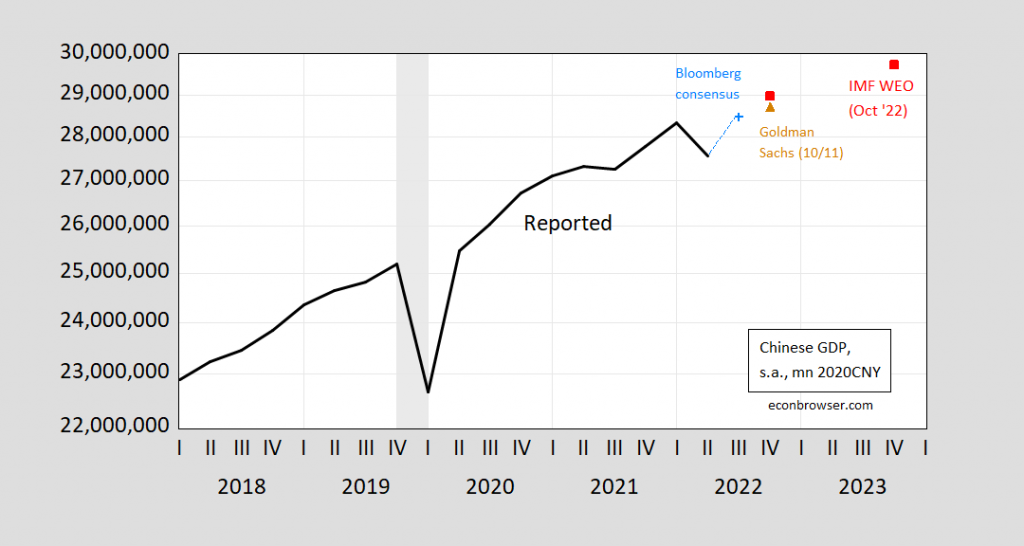 Figure 1: China GDP (black), Bloomberg consensus as of 10/17 (sky blue square), Goldman Sachs as of 10/11 (brown triangle), and IMF World Economic Outlook October 2022 forecasts (red square), mn 2020CNY, quarterly rates. ECRI peak-to-trough recession dates shaded gray. Source: IMF, International Financial Statistics, Bloomberg (October 17, 2022), Goldman Sachs "Top of Mind" (10/11) and IMF World Economic Outlook, October 2022, ECRI, and author's calculations..
The Bloomberg consensus was for a rebound of3.3% in Q3, while Goldman Sachs recently put q4/q4 growth at 3.3%. The recently released IMF WEO forecasts show 4.3% q4/q4 growth in 2022, and 2.6% growth in 2023 [IMF numbers corrected 9:10am Pacific]. The IMF forecast for 2022 is unchanged from July, but down 0.4 ppts from April. Neither the consensus, Goldman Sachs, nor the IMF WEO forecast are consistent with the target of 5.5% growth the government has set.
In any case, we know with even less certainty than usual what is happening with Chinese GDP. While recently, Chinese GDP seems to track alternative business-cylce frequency estimators, such as the Fernald-Hsu-Spiegel CCAT (see this post), this delay is disconcerting, particularly since China accounts for about 18% of world output (compared to 14% for the eurozone, and 25% for the United States, evaluated at current exchange rates). (Note this is a separate issue from trend growth, as discussed in the recent paper by Martinez (JPE, 2022) [ungated version] on how GDP statistics overstate growth in dictatorships).
While China accounts for less than US share of of (estimated) 2022 nominal world GDP, its contribution to the deviation from trend forecasted real growth is as large as that of the United States.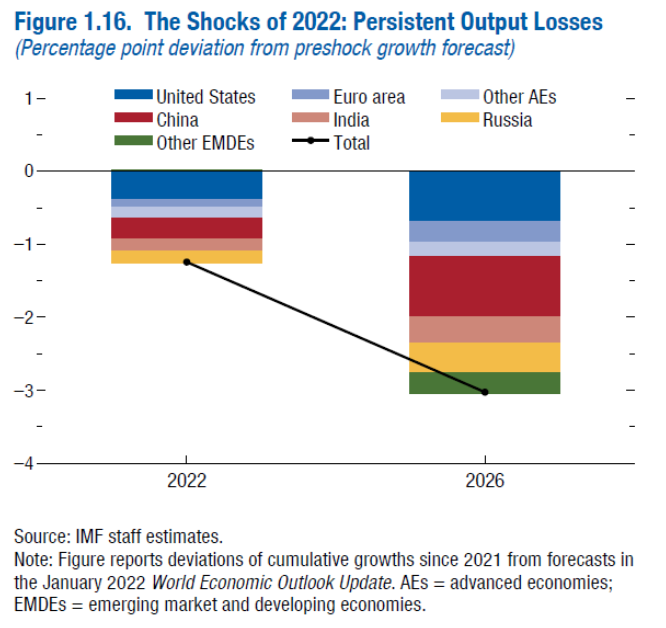 Source: IMF, WEO (October 2022), Fig. 1-16.
So what is Chinese economic activity growth? Until we get the report, we'll have to be content with proxy measures. McKenna at Wells Fargo Economics (October 14) provides this heatmap of the Chinese economy, for reference.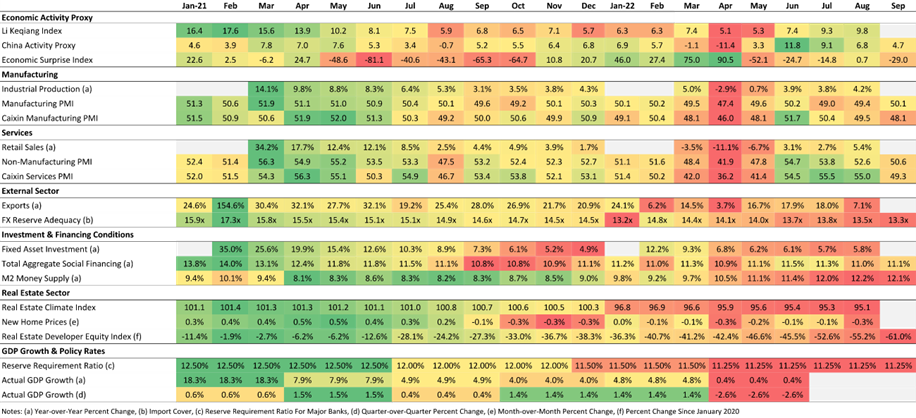 Source: Wells Fargo Economics (October 14, 2022).