Everybody's waiting for it, but it's still not here yet.

The Bureau of Economic Analysis announced today that seasonally adjusted U.S. real GDP grew at a 1.1% annual rate in the first quarter. The previous two quarters had been close to the historical average. Today's numbers are much weaker.
The new data put the Econbrowser recession indicator index at 7.6%, about where it had been three months ago, and well below the level that would signal that a new recession had started. Those who have been declaring for a year that a recession has already arrived will have to wait a little longer.
The Fed has been pushing the lever that it controls (interest rates) in the direction of trying to slow GDP growth. This shows up first in residential fixed investment, which fell in each of the last four quarters.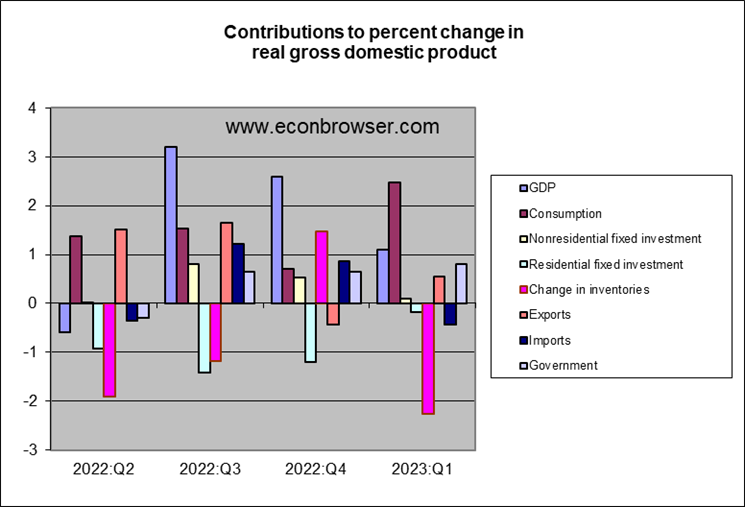 But by far the biggest drag on first-quarter GDP came from running down inventories. Inventory investment is one of the most volatile components of GDP and is subject to big data revisions. So this is unlikely to be the main factor holding GDP growth back in the coming quarters. But the effect of high interest rates on new home purchases and spillover from banking concerns to credit availability for small businesses will continue to be significant headwinds.