This figure updates the data presented in an earlier post on Iraq trends, replacing the projection with actual figures for October.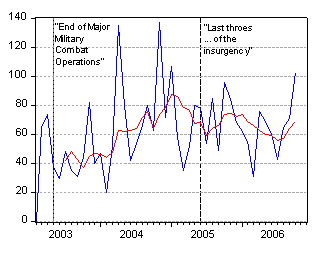 Figure 1: Fatalities in Iraqi theater of operations, through October 31, and 6 month trailing moving average. Source: Iraq Coalition Casualty Count accessed on 31 October.
For the latest estimates of the current "burn rate" and reset costs associated with operations in this theater, see this discussion.
[late addition - 1 November 8am Pacific]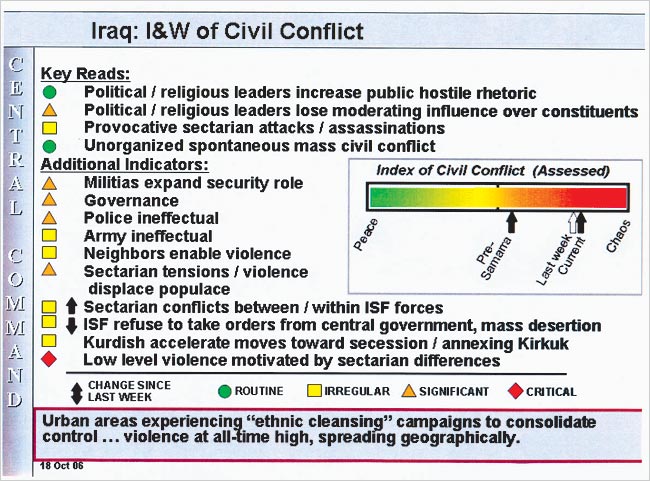 Figure: A Central Command slide titled "Iraq: Indications and Warnings of Civil Conflict" lists factors that are destabilizing Iraq. Source: graphic from M. Gordon, "Military Charts Progress of Conflict in Iraq toward Chaos," NYT 1 November 2006.
Technorati Tags: href="http://www.technorati.com/tags/Iraq">Iraq, casualties.